Scroll mouse to zoom in or zoom out
Definitivno jedna od najboljih duhanskih mikseva koji je izašao iz naše kuhinje - Toasted Tobacco. Jednom prilikom smo dobili upit "jel možete napraviti toasted tobacco okus". Prvo nas je zanimalo što je to uopće "toasted tobacco". Nakon par mjeseci istraživanja otkrili smo koja je tajna u tom okusu te isti replicirali u obliku vapea. STRADA 8 je momentalno prihvačen kao jedan od najboljih naših duhanskih mikseva.
No customer reviews for the moment.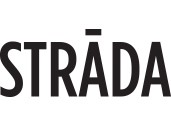 Podaci
Primarna aroma

Duhan

Drugi okus

Krema

Treći okus

Duhan

Četvrti okus

n/a

Postotak miksanja

10%

Steep

30 dana

Kompleksnost

7

Voćno

0

Tijesto

0

Duhan

7

Aromatično

0

Kremasto

6

Orašasto

3

Slatko

2

Hladno

0

Coil gunk

3

MTL / DL

MTL

Jaka / nježna aroma

Medium

Komponenti u mixu

7+

Godina recepta

2018

Najprodavaniji

Da

Supercomplex

Ne

Replika pravog deserta

Ne

Može uništiti plastične tankove

Ne

TPD analiza

Ne

Shortfill pakiranje

40ml u 60ml bočici

Pakiranje koncentrata arome

10ml
Ostali proizvodi iz kategorije
Ostali proizvodi iz iste kategorije