Odlična ekipa, brza dostava!
Kol 15, 2019
Scroll mouse to zoom in or zoom out
Mr. Fulir Vaperska Skvadra
Jedna od najprodavanijih duhanskih aroma iz naše ponude - Mr. Fulir. Radi se o kremastim prženim lješnjacima u kombinaciji s duhanom Vaperska Škvadra proizvodi su posebne recepture rađene prema želji administratora a odabrane od strane članova FB grupe Vaperska Škvadra. Kao i sve ostale recepture iz naše ponude, ove recepture su detaljno testirane te više puta dorađivane u razdoblju od nekoliko mjeseci te je na kraju odabrane od strane dijela članova grupe.
Advice
To preserve flavours, keep e-liquids and flavour concentrates protected from light, in a dry place, and at room temperature (around 20°C).
Maturation (steeping)
Shake well before use and do not hesitate to ventilate (open bottle) your e-liquid for 30 days before using it for better restitution of the flavours.
Mixing tips
Flavour concentrate
All our mixes are mixed in 10% with 70:30 VPG nicotine base. If you are mixing with 50:50 nicotine base you can mix with an even lower percentage. To see what is most recommended percentage by our users check customer reviews or product details for more information.
Shortfill (40ml in 60ml bottle)
Our shortfills contain 40ml of a flavoured base which means two nicotine boosters should be added.
If you add 2x 20mg end mix will contain 6,6mg of nicotine
If you add 2x 10mg end mix will contain 3,3 mg of nicotine
To make the purchase easier you can choose "Nic shot" strength option from a drop-down menu on the left where two nicotine boosters will be added to your order depending on the strength you chose.
Longfill
Longfill is 12 ml of flavour concentrate in 120 ml Gorilla bottle which means you should add 102ml of nic base to the bottle.
Here are instructions on how to get desired nic strength:
3mg (3,3) - 2x 20mg nic shot + 88ml 0mg nic base (or just pour to the top)
6mg (5,8) - 3x 20mg nic shot + 1x 10mlg nic shot + rest 0mg nic base (68 ml)
11mg (11.1) - 7x 20mg nic shot + rest 0mg nic base (38 ml)
15mg - 9x 20mg nic shot + rest 0mg nic base (18mg)
18mg (18,3) - 12x 20mg nic shot
To purchase 0mg PG/VG e-liquid base click on link.
Reviews
(0)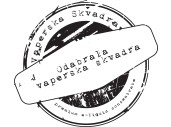 Podaci
Primarna aroma

Lješnjak

Drugi okus

Duhan

Treći okus

Krema

Četvrti okus

n/a

Postotak miksanja

10%

Steep

30 dana

Kompleksnost

7

Voćno

0

Tijesto

0

Duhan

7

Aromatično

6

Kremasto

6

Orašasto

8

Slatko

3

Hladno

0

Coil gunk

4

MTL / DL

MTL / DL

Jaka / nježna aroma

Strong

Komponenti u mixu

10+

Godina recepta

2017

Najprodavaniji

Da

Supercomplex

Ne

Replika pravog deserta

Ne

Može uništiti plastične tankove

Ne

TPD analiza

Ne

Shortfill pakiranje

40ml u 60ml bočici

Pakiranje koncentrata arome

10ml
Ostali proizvodi iz kategorije
Ostali proizvodi iz iste kategorije