Prva liga tečnosti!!! Svka čast ekipi koja radi, sve pohvale!! :))))
Pro 20, 2019
Verified Purchase
Kol 21, 2019
Verified Purchase
Najbolje tekućine i jedine koje parim. Spirit of the woods moja numero uno.
Kol 19, 2019
Verified Purchase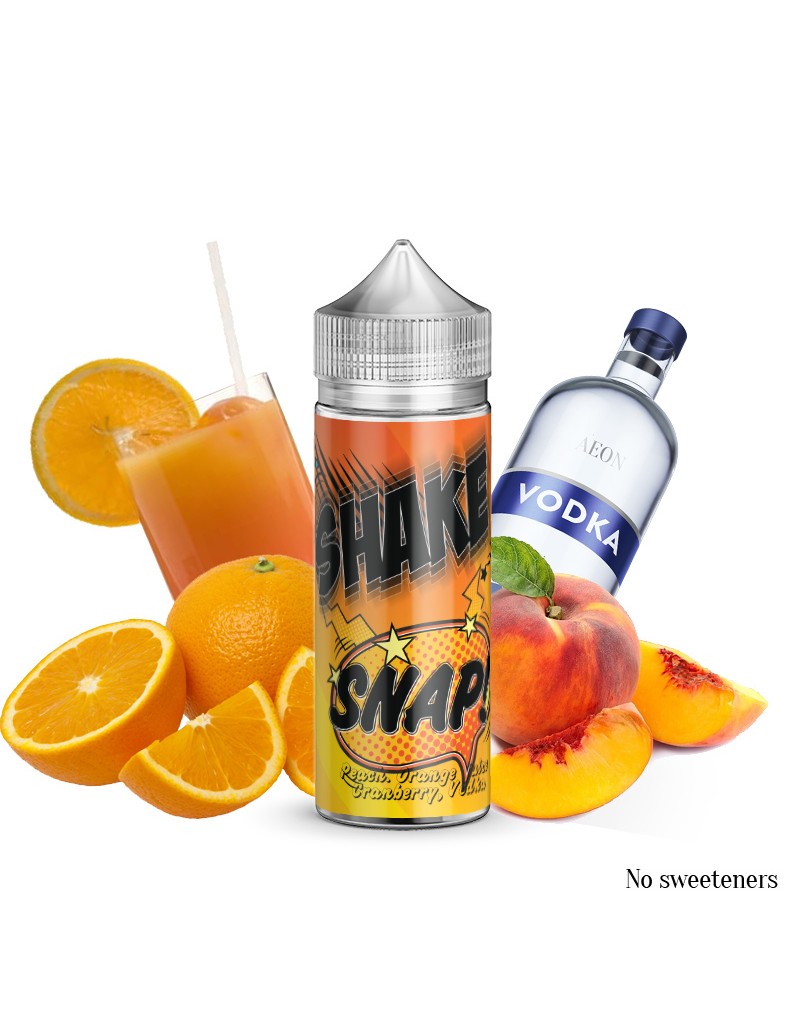 Scroll mouse to zoom in or zoom out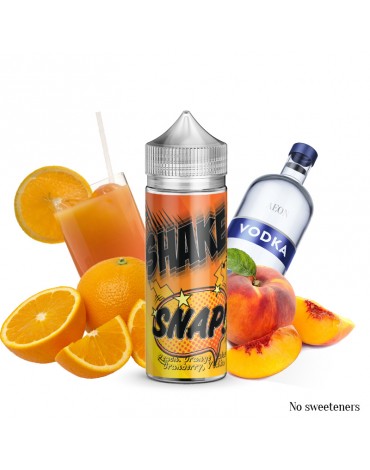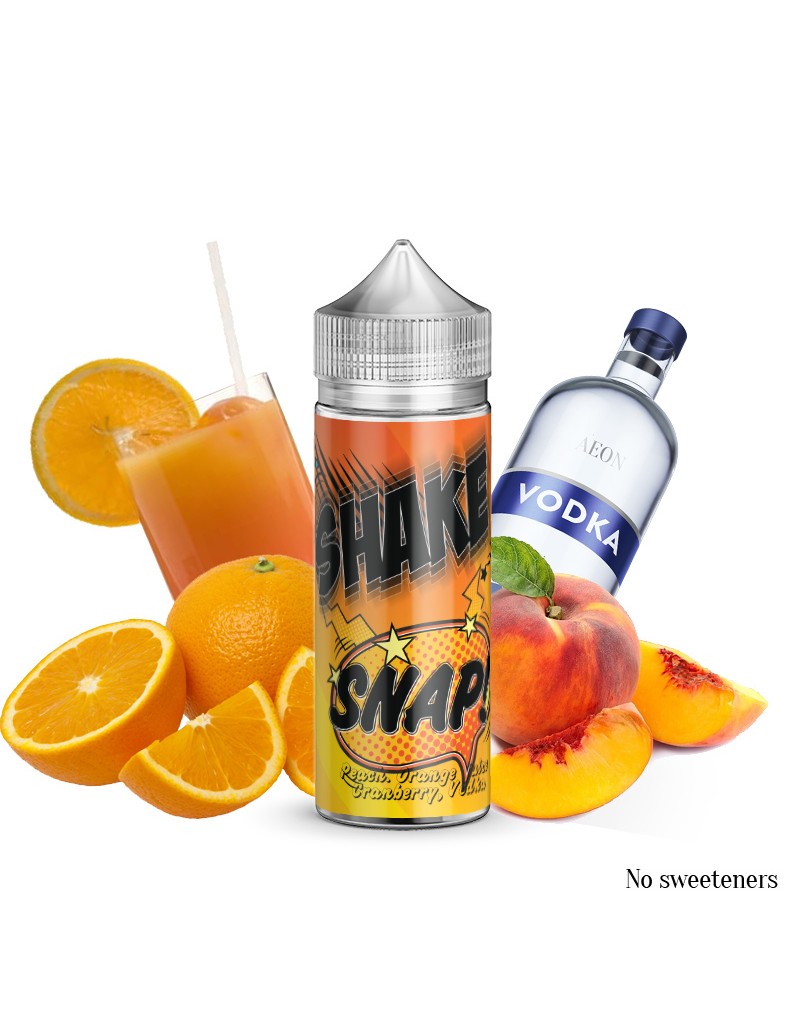 SHAKE SNAP! 12ml in 120 longfill
E Tekućina Snap! je pravo otkriće! Osvježavajući okus soka od breskve, malo soka od naranče i sve to zaokruženo finim okusom votke – drugim riječima radi se o kombinaciji poznatoj kao Sex on the Beach koktel. Svakako pazite ukoliko parite ovu e tekućinu u autu i zaustavi vas policajac! Morat ćete dokazivati da niste pili alkohol!
Savijeti
Kako bi sačuvali kvalitetu e-tekućine ili koncentrata savjetujemo vam da bočicu držite na hladnom i tamnom mjestu.
Ova tekućina je SHAKE`n`VAPE - nije ju potrebno steepati.
Savjeti oko miksanja e-tekućina
Longfill
Longfill sadrži 12ml (24ml) koncentrata arome u 120ml Gorila bočici. U tu bočicu morate dodati još nikotinske baze. U nastavku možete pročitati kombinacije nic shootera i PG/VG baze za izradu e-tekućina 0mg kako bi dobili željenu jačinu:
3mg (3,3) - 2x 20mg nic shot + VG baza do vrha
6mg (5,8) - 3x 20mg nic shot + 1x 10mlg nic shot + VG baze do vrha
9mg (9,1) - 1x 10ml 10mg + 5x 10ml 20mg + VG baze do vrha
11mg (11.1) - 7x 20mg nic shot + VG baze do vrha
15mg - 9x 20mg nic shot + VG baze do vrha
VPG bazu za izradu e-tekućina možete kupiti klikom na link.
Reviews
(4)
Peach like a boss
Total Rating:





If you like peach flavour you cant fail with this liquid !!
Screwdriver
Total Rating:





Meni je, kao pariocu većinom duhanskih aroma, ovo trenutno najdraža voćna aroma s kojom svako toliko iznenadim osjetila i pružim im osvježenje. Voćne note su zaista fine i osvježavajuće, pogotovo u toplijim mjesecima. Bio sam skeptik na prvu zbog vodke, ali sada mi je "must have" voćna aroma.
Breskva
Total Rating:





"Breskvasti" likvidi mi ne leže, takav je i slučaj sa Snapom. Jednostavno ne ide :( Osvježavajuć jest, navedene note se osjete ali mi nije to to :(
Summer time liquid
Total Rating:





.. but suitable for winter too :) One of my favourite fruit liquids, equally good on MTL and DL. Refreshing, not too sweet, fine fruits flavours and vodka flavour :) For that price it offers much more than some more expensive liquids
Možda će Vam se i ovo svidjeti
Ostali proizvodi iz kategorije
Ostali proizvodi iz iste kategorije