Prva liga tečnosti!!! Svka čast ekipi koja radi, sve pohvale!! :))))
Pro 20, 2019
Verified Purchase
Kol 21, 2019
Verified Purchase
Najbolje tekućine i jedine koje parim. Spirit of the woods moja numero uno.
Kol 19, 2019
Verified Purchase
Scroll mouse to zoom in or zoom out
Jinx je vrlo kompleksan liquid sačinjen od egzotičnih, krajnjim kupcima, nedostupnih aroma te zbog toga ima vrlo specifičan okus. Jinx je miks nekoliko vrsta duhana, prefine čokolade uz dodatak whiskeya. Jinx arome dolaze u jedinstvenoj drvenoj custom-made ambalaži. Uvijek postoji mogućnost da vam se neki miks neće svidjeti, pa tako i Jinx, no ono u što možete biti sigurni je da ove okuse do sada nikada niste probali.
Savijeti
Kako bi sačuvali kvalitetu e-tekućine ili koncentrata savjetujemo vam da bočicu držite na hladnom i tamnom mjestu.
Dobro protresite prije upotrebe te ostavite da steepa do 30 dana s povremenim "provjetravanjem" bočice na način da ju jednostavno otvorite na par sekundi a potom ponovo zatvorite.
Savjeti oko miksanja e-tekućina
Koncentrat arome
Svi naši miksevi se miksaju 10% s VPG bazom za e-tekućine 70:30 omjera. Ukoliko miksate 50:50 VPG omjer možete smanjiti udio arome i do 2%. Udio arome u miksu e-tekućine je često stvar osobnog odabira a kako bi vidjeli što preporučuju ostali korisnici pogledajte u detaljima proizvoda ili recenzijama proizvoda.
Shortfill (40ml u 60ml bočici)
Shortfill sadrži 40ml mješavine baze i arome što znači da morate dodati dva boostera u bočicu.
Ukoliko dodate 2x 20mg boostera u bočicu završni miks će imati 6.6 mg nikotina.
Ukoliko dodate 2x 10mg booster, završni miks imat će 3.3 mg nikotina
Kako bi vam olakšali kupnju možete iz padajučeg izbornika s desne strane odabrati opciju "Nicshot me!". Odaberete željenu jačinu i prikladni nic shot boosteri će biti automatski dodani uz vašu narudžbu (dakle dobit ćete shortfill + dvije bočice boostera, mi ne dodajemo boostere u shortfill bočicu).
Longfill
Longfill sadrži 12ml koncentrata arome u 120ml Gorila bočici. U tu bočicu morate dodati još 108 ml nikotinske baze. U nastavku možete pročitati kombinacije nic shootera i PG/VG baze za izradu e-tekućina 0mg kako bi dobili željenu jačinu:
3mg (3,3) - 2x 20mg nic shot + 88ml 0mg VPG baze (ili samo dotočite do vrha bočice)
6mg (5,8) - 3x 20mg nic shot + 1x 10mlg nic shot + ostatak 0mg VPG baze (68 ml)
11mg (11.1) - 7x 20mg nic shot + ostatak 0mg VPG baze (38 ml)
15mg - 9x 20mg nic shot + ostatak 0mg VPG (18mg)
18mg (18,3) - 12x 20mg nic shot
VPG bazu za izradu e-tekućina možete kupiti klikom na link.
Reviews
(5)
Jinx
Total Rating:





Probao sam ga u nekoliko mtl atomizera (duhanske tekućine parim isključivo na mtl) i prije nego vam napišem dojmove moram reći da me ova tekućina uvelike podsjetila na Schrodinger ali ne po sličnim notama već po nekoj finoći i "ozbiljnosti". Schrodinger parim na malim snagama, na primjer, ujutro uz kafu, nakon ručka, dok gledam film i u ostalim trenutcima opuštanja. Eto, to sam osjetio i u Jinxu. Dakle, nije za rokanje u driperima na velikim snagama i slično. Barem meni nije...

Na mirisu iz bočice čokolada i duhan. Za vrijeme parenja čokolada nešto dominantnija od duhana a što se slatkoće čokolade tiče, nit je slatka nit je gorka… Između tog "čokoladnog duhana" mi se povremeno nadzire neka "nut" nota. E sad jeli taj "nut" zaseban ili me neka duhanska nota na njega podsjeća, ne bih znao. U aftertasteu se pojavljuje još jedna nota (na nekim atomizerima mi i nije izlazila) a to je whiskey. Moram priznati da inače ne bih pogodio o čemu se radi da nisam pročitao.
Great liquid
Total Rating:





Jinx is definitely my favourite Journey e-liquid. It is complex but not aggressive, full of flavours but not confusing. It is tobacco flavoured liquid but Im sure it would be fine for vapers who do not usually vape tobacco liquids. It is more expensive than many other liquids but it is worth it's price. Im using it on MTL with 12 mg/mL nic freebase .. I cannot say anything for DL vaping. It needs at least 2 months of steeping before usage. Despite liquid name, you won't be jinxed if you buy it :)
Jinx
Total Rating:





I have to admit, i did have hard time with waiting and being patient to finish build on atty after smelling the JINX for the first time. It was inviting to my nose, smelling like long cured Virginia and Cavendish, not being shy about that sweet note that did blend perfectly with chocolate-nougat smell. More then enough to make my mouth watering. On first draw vape was smooth, refined, rich but not aggressive at all. Exactly on the level needed for all day vape for my taste. JINX is not hiding that it is complex, but its not showing off with that fact, it lets you enjoy it and discover all riches and layers of it with time. So its safe to say JINX does take you to Journey that you gonna enjoy with all your taste and smell buds. It is tobacco vape, tobacco that is long cured, given time to develop all aroma and sweet richness in taste, so its hard to say does sweet note that i was getting on ex-hail caused by that long cured tobacco or cocoa beans and nuts that are present in this fine liquid. To be honest, it does not even matter. What does matter is that JINX is well cured and balanced, and kind guys from AEON did manage once again to provide us with premium one of the kind E Juice that we can enjoy 24/7. I can recommend it to any one who likes smooth tobacco vape with sweet back ground, for MTL use that will keep asking you for one more puff. WTG Journey ;)
True premium e-liquid
Total Rating:





Great liquid.
Well balanced mix of several ingredient .. and it taste so good.
I use it on MTL setup on 12 mg, and despite complexity it can be ADV liquid.
It is definitely worth its price
btw. it need to be steeped at least 2 months
Jinx - master tobacco e liquid
Total Rating:





This is one of the hardest to make tobacco e liquids because components are so damn hard to get. After months and months of trial and error process, we finally managed to combine all ingredients into one perfect tobacco mix.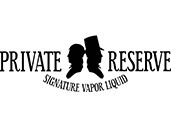 Podaci
Primarna aroma

Duhan

Drugi okus

Čokolada

Treći okus

Whiskey

Četvrti okus

n/a

Postotak miksanja

10%

Steep

30 - 60 dana

Kompleksnost

10

Voćno

0

Tijesto

0

Duhan

5

Aromatično

4

Kremasto

4

Orašasto

1

Slatko

1

Hladno

0

Coil gunk

5

MTL / DL

MTL

Jaka / nježna aroma

Strong

Komponenti u mixu

10+

Godina recepta

2016

Najprodavaniji

Da

Supercomplex

Da

Replika pravog deserta

Ne

Može uništiti plastične tankove

Ne

TPD analiza

Da

Shortfill pakiranje

40ml u 60ml bočici

Pakiranje koncentrata arome

10ml

Dodano sladilo

Bez dodanog sladila
Ostali proizvodi iz kategorije
Ostali proizvodi iz iste kategorije