Prva liga tečnosti!!! Svka čast ekipi koja radi, sve pohvale!! :))))
Pro 20, 2019
Verified Purchase
Kol 21, 2019
Verified Purchase
Najbolje tekućine i jedine koje parim. Spirit of the woods moja numero uno.
Kol 19, 2019
Verified Purchase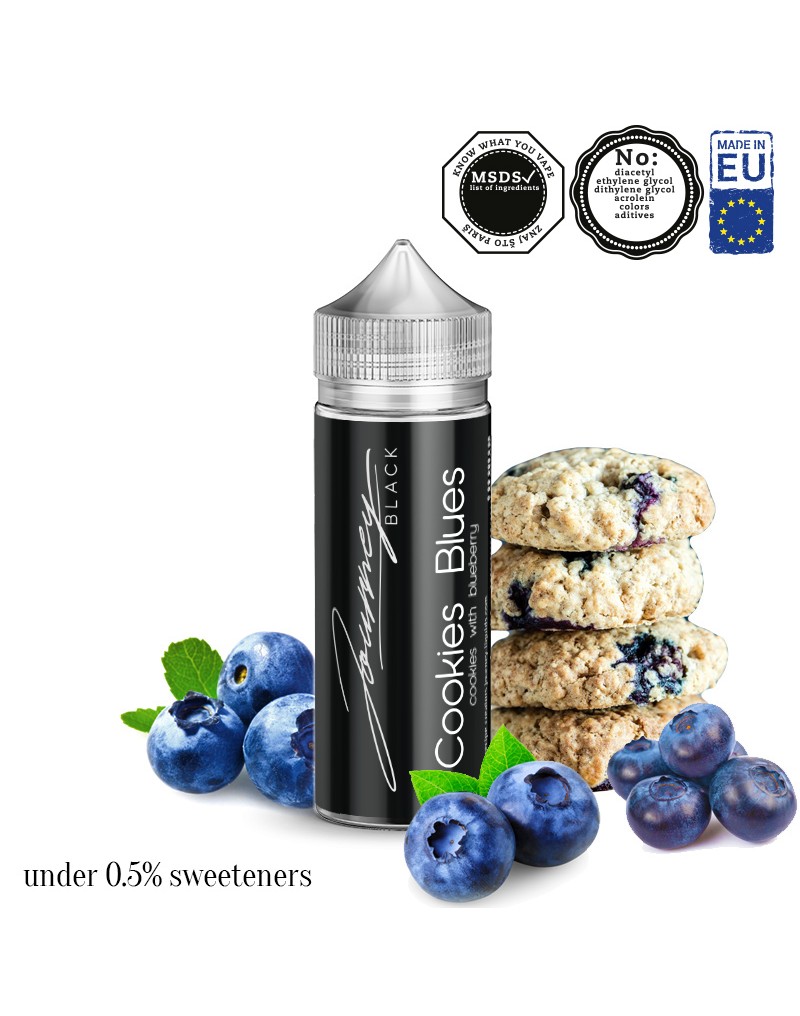 Scroll mouse to zoom in or zoom out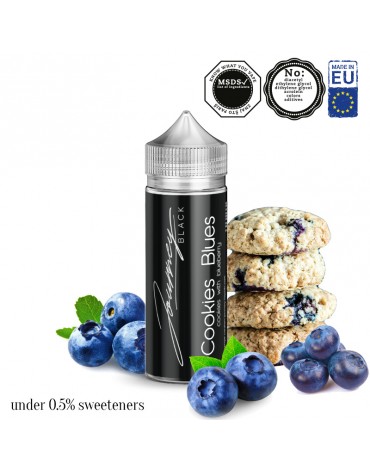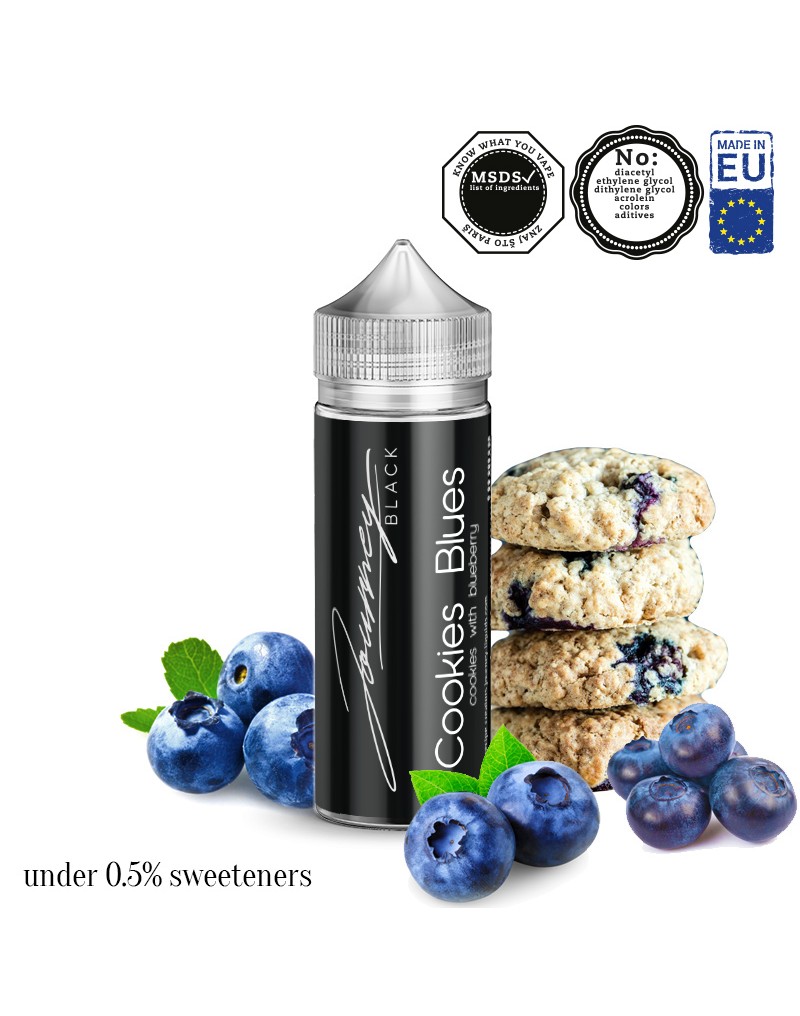 Journey Black Cookie`s Blues 24ml in 120 longfill
E Tekućina Journey Black Cookie's Blues miks je po uzoru na kekse s pekmezom od borovnice u samom središtu keksa. Izazov kod ovog miksa bio je pronaći najbolju kombinaciju borovnice koja će se osjetiti dovoljno jako, odnosno da aroma keksa ne preuzme borovnicu. Nakon testiranja preko 8 različitih varijanti "pekmeza od borovnica", odabran je onaj najbolje ocijenjen od naših testera.
Savijeti
Kako bi sačuvali kvalitetu e-tekućine ili koncentrata savjetujemo vam da bočicu držite na hladnom i tamnom mjestu.
Dobro protresite prije upotrebe te ostavite da steepa do 30 dana s povremenim "provjetravanjem" bočice na način da ju jednostavno otvorite na par sekundi a potom ponovo zatvorite.
Savjeti oko miksanja e-tekućina
Longfill
Longfill sadrži 24ml koncentrata arome u 120ml Gorila bočici. U tu bočicu morate dodati još nikotinske baze. U nastavku možete pročitati kombinacije nic shootera i PG/VG baze za izradu e-tekućina 0mg kako bi dobili željenu jačinu, klikom na link odmah možete kupiti već unaprijed složeni set koji ćete samo uliti u "longfill" 120ml bočicu ovog okusa.
3mg (3,3) - 2x 20mg nic shot + VG baza do vrha, finalni VPG omjer: 72VG:28PG
6mg (5,8) - 3x 20mg nic shot + 1x 10mlg nic shot + VG baze do vrha, finalni VPG omjer: 63VG:37PG
9mg (9,1) - 1x 10ml 10mg + 5x 10ml 20mg + VG baze do vrha, finalni VPG omjer: 55VG:45PG
11mg (11.1) - 7x 20mg nic shot + VG baze do vrha, finalni VPG omjer: 49VG:51PG
15mg - 9x 20mg nic shot + VG baze do vrha: finalni VPG omjer: 43VG:57PG
VPG bazu za izradu e-tekućina možete kupiti klikom na link.
Reviews
(2)
Fresh Blueberry Cookie
Total Rating:





I've sort of made my peace with the fact that blueberries taste nothing like blueberries in eliquids so I didn't expect much from this juice. I was pleasantly surprised when it turned out that this juice tastes exactly as described - fresh blueberry cookie straight out of the oven. It is definitely my no1 blueberry juice and I enjoy it both freshly mixed as well as well-steeped.
Blueberry jam mmmmmm
Total Rating:





This has to be my second go to flavor after Berliner. For the first 15 days Blueberry jam and dried Blueberries are dominant, after about 15 days I start to taste cookie and after 30 days it's balanced perfectly.
Možda će Vam se i ovo svidjeti
Ostali proizvodi iz kategorije
Ostali proizvodi iz iste kategorije