Prva liga tečnosti!!! Svka čast ekipi koja radi, sve pohvale!! :))))
Pro 20, 2019
Verified Purchase
Kol 21, 2019
Verified Purchase
Najbolje tekućine i jedine koje parim. Spirit of the woods moja numero uno.
Kol 19, 2019
Verified Purchase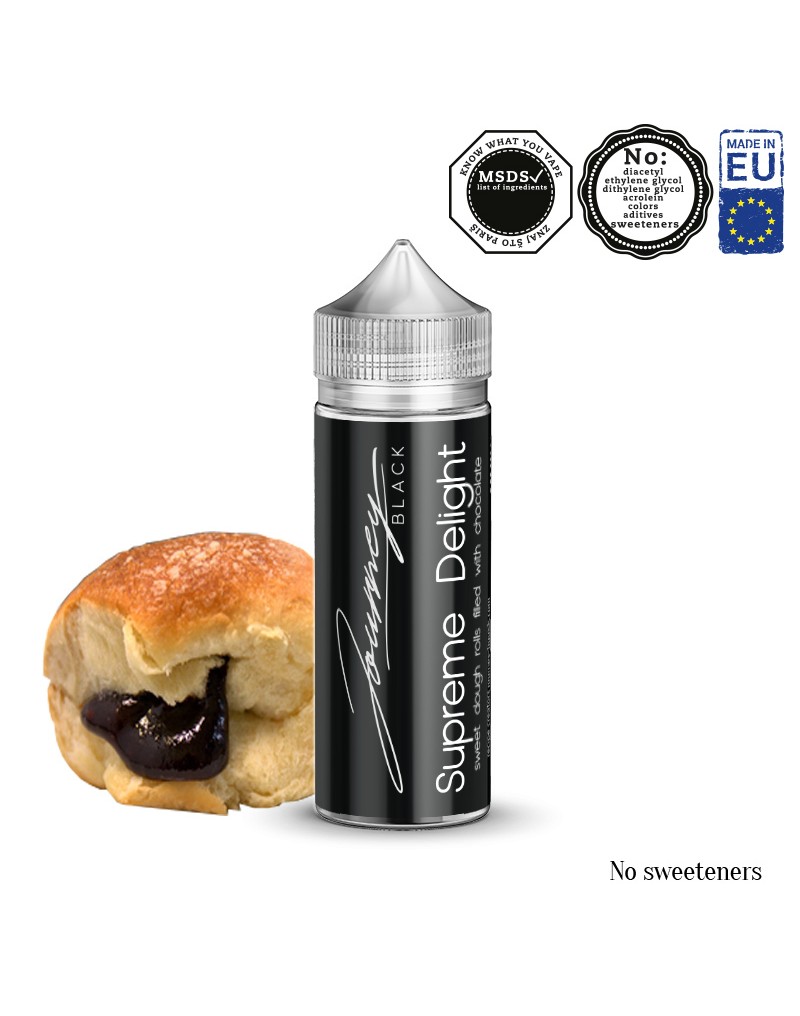 Scroll mouse to zoom in or zoom out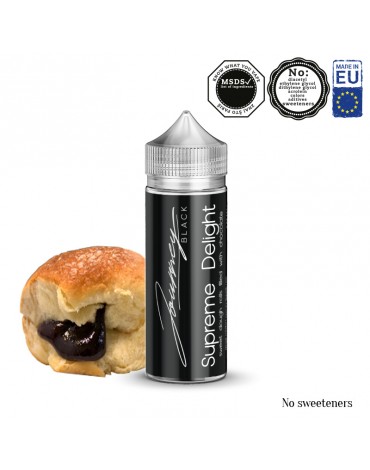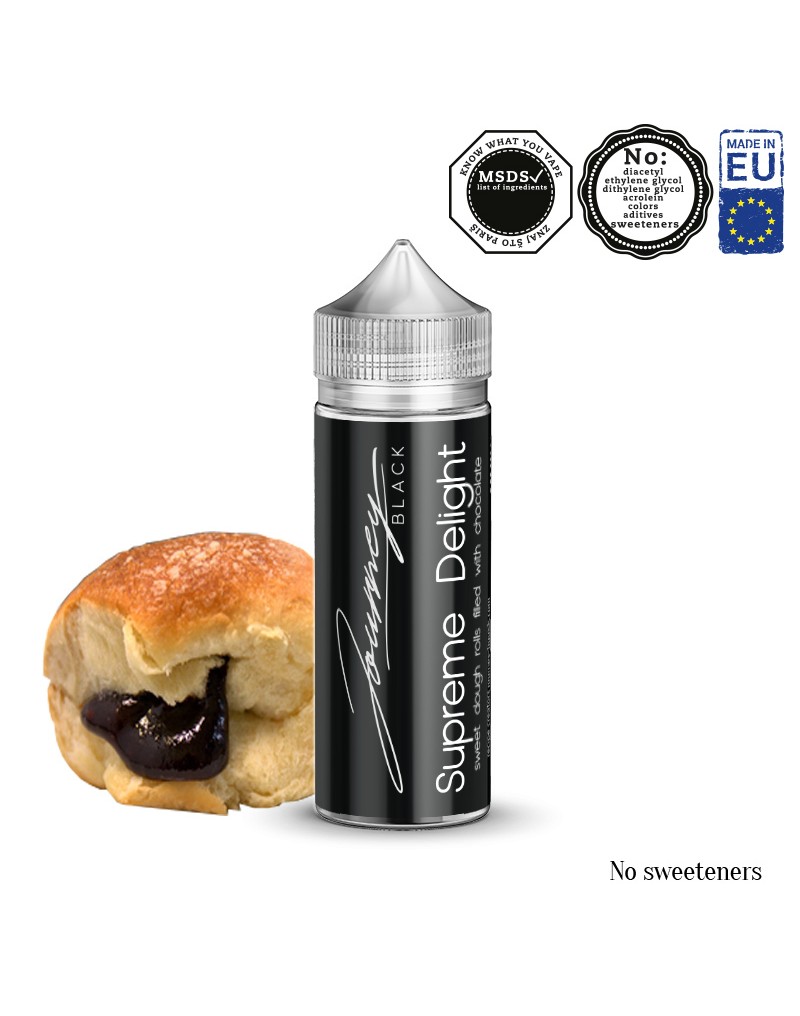 Journey Black Supreme Delight 24ml in 120 longfill
E Tekućina Journey Black Supreme Delight bio je veliki izazov zbog vrlo specifičnog okusa tijesta za buhtle koji smo pokušali replicirati. Supreme Delight receptura je koju smo vrlo dugo razvijali u pokušaju da dobijemo baš taj okus tijesta, a uz to smo dodali i kremu od čokolade, jer kakve bi to buhtle bile, da nisu punjene čokoladom.
Savijeti
Kako bi sačuvali kvalitetu e-tekućine ili koncentrata savjetujemo vam da bočicu držite na hladnom i tamnom mjestu.
Dobro protresite prije upotrebe te ostavite da steepa do 30 dana s povremenim "provjetravanjem" bočice na način da ju jednostavno otvorite na par sekundi a potom ponovo zatvorite.
Savjeti oko miksanja e-tekućina
Longfill
Longfill sadrži 24ml koncentrata arome u 120ml Gorila bočici. U tu bočicu morate dodati još nikotinske baze. U nastavku možete pročitati kombinacije nic shootera i PG/VG baze za izradu e-tekućina 0mg kako bi dobili željenu jačinu, klikom na link odmah možete kupiti već unaprijed složeni set koji ćete samo uliti u "longfill" 120ml bočicu ovog okusa.
3mg (3,3) - 2x 20mg nic shot + VG baza do vrha, finalni VPG omjer: 72VG:28PG
6mg (5,8) - 3x 20mg nic shot + 1x 10mlg nic shot + VG baze do vrha, finalni VPG omjer: 63VG:37PG
9mg (9,1) - 1x 10ml 10mg + 5x 10ml 20mg + VG baze do vrha, finalni VPG omjer: 55VG:45PG
11mg (11.1) - 7x 20mg nic shot + VG baze do vrha, finalni VPG omjer: 49VG:51PG
15mg - 9x 20mg nic shot + VG baze do vrha: finalni VPG omjer: 43VG:57PG
VPG bazu za izradu e-tekućina možete kupiti klikom na link.
Reviews
(1)
Finally a good chocolate
Total Rating:





The thing about chocolate when it comes to vaping is quite simple - it's disgusting. :D I've tried many chocolate-cake-type juices over the years, but I've never managed to get through the third puff.
However, this one is different.
Supreme Delight was a very pleasant surprise to me. It's not an all-day-vape for me, but I really enjoy it with my morning coffee or after lunch sometimes. A perfect juice for chocolate lovers.
Možda će Vam se i ovo svidjeti
Ostali proizvodi iz kategorije
Ostali proizvodi iz iste kategorije