Prva liga tečnosti!!! Svka čast ekipi koja radi, sve pohvale!! :))))
Pro 20, 2019
Verified Purchase
Kol 21, 2019
Verified Purchase
Najbolje tekućine i jedine koje parim. Spirit of the woods moja numero uno.
Kol 19, 2019
Verified Purchase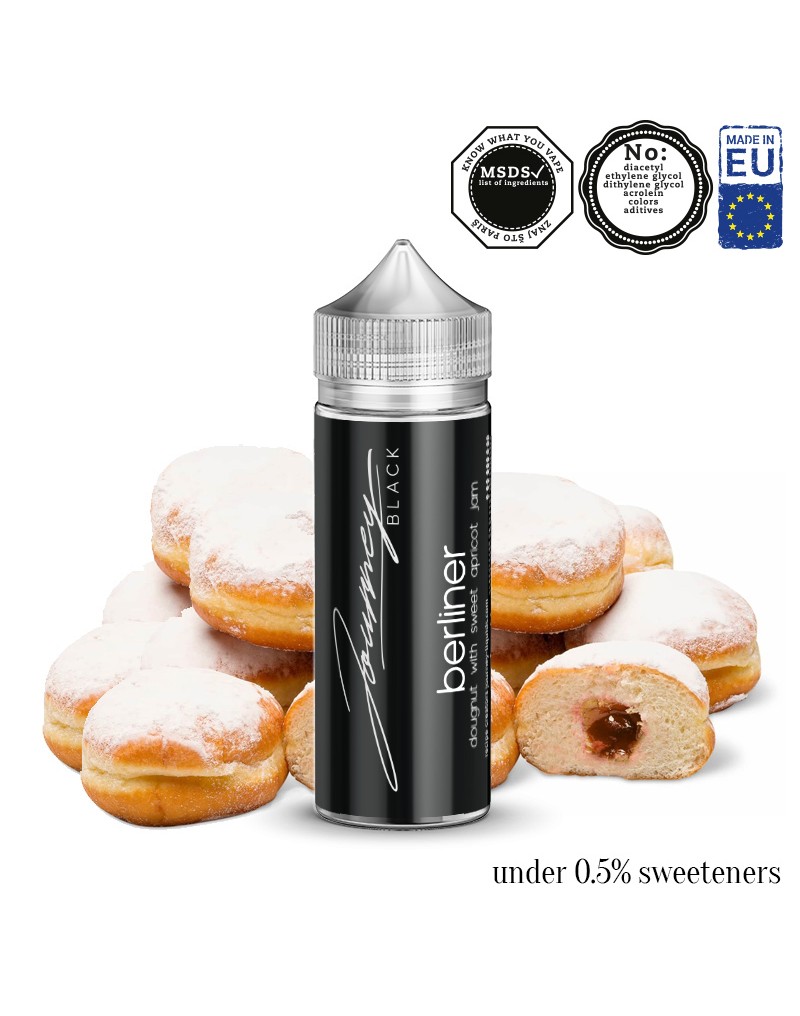 Scroll mouse to zoom in or zoom out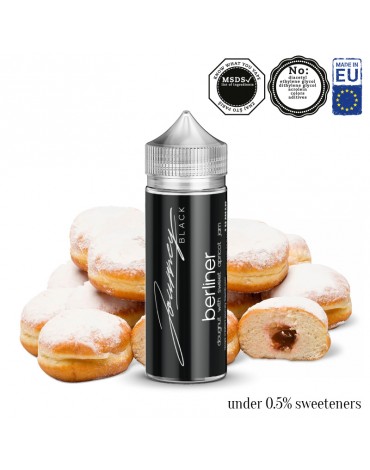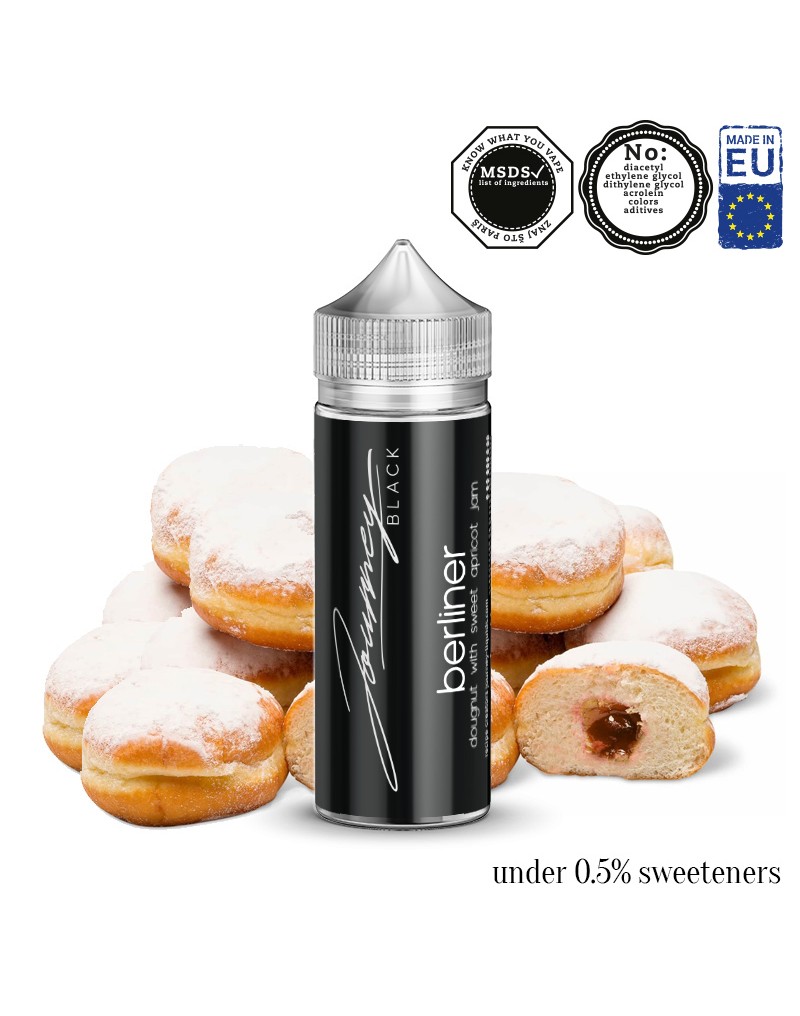 Journey Black berliner 24ml in 120 longfill
Krafna s pekmezom od marelice
E tekućina Journey black Berliner je prva u nizu novih Journey kompleksnih receptura. Nakon višemjesečnog testiranja različitih varijanti, usavršili smo e tekućinu koji ima okus savršene krafne s pekmezom od marelice posipane šećerom u prahu.
Savijeti
Kako bi sačuvali kvalitetu e-tekućine ili koncentrata savjetujemo vam da bočicu držite na hladnom i tamnom mjestu.
Dobro protresite prije upotrebe te ostavite da steepa do 30 dana s povremenim "provjetravanjem" bočice na način da ju jednostavno otvorite na par sekundi a potom ponovo zatvorite.
Savjeti oko miksanja e-tekućina
Longfill
Longfill sadrži 12ml (24ml) koncentrata arome u 120ml Gorila bočici. U tu bočicu morate dodati još nikotinske baze. U nastavku možete pročitati kombinacije nic shootera i PG/VG baze za izradu e-tekućina 0mg kako bi dobili željenu jačinu:
3mg (3,3) - 2x 20mg nic shot + VG baza do vrha
6mg (5,8) - 3x 20mg nic shot + 1x 10mlg nic shot + VG baze do vrha
9mg (9,1) - 1x 10ml 10mg + 5x 10ml 20mg + VG baze do vrha
11mg (11.1) - 7x 20mg nic shot + VG baze do vrha
15mg - 9x 20mg nic shot + VG baze do vrha
VPG bazu za izradu e-tekućina možete kupiti klikom na link.
Reviews
(10)
Time is of essence!
Total Rating:





My personal taste is weird sometimes. When I first tried it I just couldn't shake of that chemical sharp taste in the first 4 weeks after steeping. I actually ruined my first bottle as I thought that I mixed some wrong mixture and tried to correct it. Problem was that, for my taste, it needs at least 2 months to be just perfect. Now I'm sitting here and writing this thinking to myself why, oh, why I didn't order more before...In any case, this is amazing for me after 2 months of steeping (DL, 60W, dual coil RTA, complex coils).
BERLINER
Total Rating:





This should be the flagship of the Journey brand! One of a kind, first time trying something as good as this
Berliner
Total Rating:





nesto bez cega dan nije potpun, jednostavno obavezna tecnost .Svaka cast ekipa
Superbe juice
Total Rating:





Mon anglais est très mauvais , je laisserais donc mon avis en français
Ce jus est vraiment excellent
Un de mes préférés
Je le recommande vivement
Berliner
Total Rating:





Definitely one of the best dessert e-liquids I've ever tried. A legit replica of sugar dusted doughnuts filled with apricot jam.
Možda će Vam se i ovo svidjeti
Ostali proizvodi iz kategorije
Ostali proizvodi iz iste kategorije