Prva liga tečnosti!!! Svka čast ekipi koja radi, sve pohvale!! :))))
Pro 20, 2019
Verified Purchase
Kol 21, 2019
Verified Purchase
Najbolje tekućine i jedine koje parim. Spirit of the woods moja numero uno.
Kol 19, 2019
Verified Purchase
Scroll mouse to zoom in or zoom out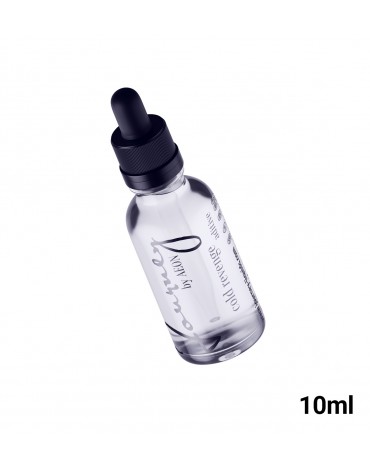 Journey Cold Revenge
Ekstremno koncentrirano hladilo - koristiti u vrlo malim postocima!
U traženju kvalitetnog hladila za naše e-liquide naišli smo na mnoge komponente. Na žalost komercijalno dostupne komponente često imaju neželjene posljedice. Tako se npr mentol mora koristiti u ekstremno visokom postotku i daje strahovit throat hit. Koolada koja je također vrlo poznata u svijetu vapinga ima neželjene posljedice kod nekih korisnika jer "grize" rubove usana dok neki čak imaju alergijsku reakciju na jeziku (peckanje jezika).
Ovo hladilo dolazi u obliku superkoncentrata pakirano u 10ml bočici s pipetom. Koristite ga 1 do 5 kapi na 10ml e tekućine.

Ako ste parili neki od naših proizvoda čisto da imate za usporedbu - SHAKE Snap! sadrži 0.015 ml ove komponente na 10ml.
Reviews
(0)
Ostali proizvodi iz kategorije
Ostali proizvodi iz iste kategorije