Prva liga tečnosti!!! Svka čast ekipi koja radi, sve pohvale!! :))))
Pro 20, 2019
Achat Vérifié
Kol 21, 2019
Achat Vérifié
Najbolje tekućine i jedine koje parim. Spirit of the woods moja numero uno.
Kol 19, 2019
Achat Vérifié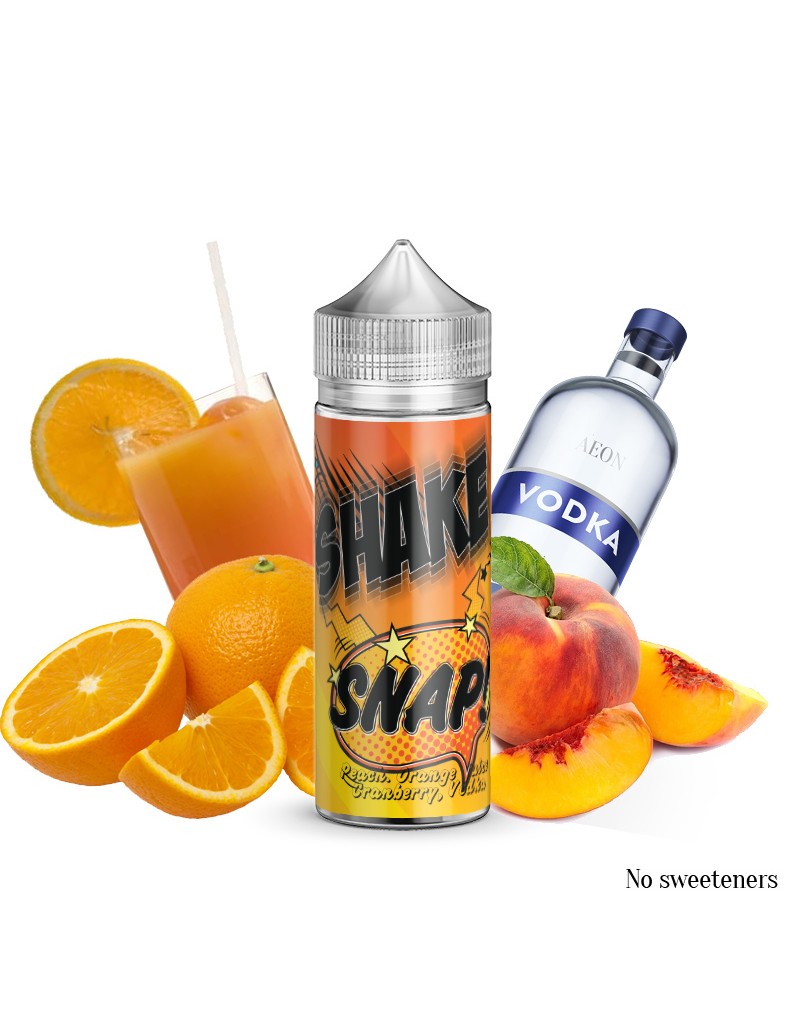 Scroll mouse to zoom in or zoom out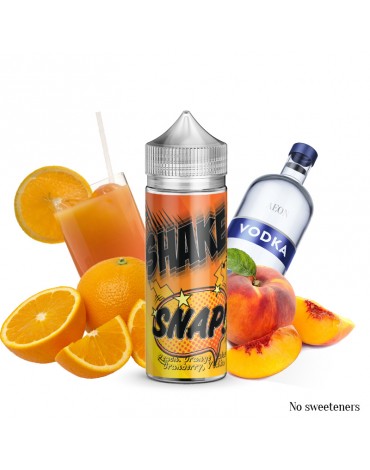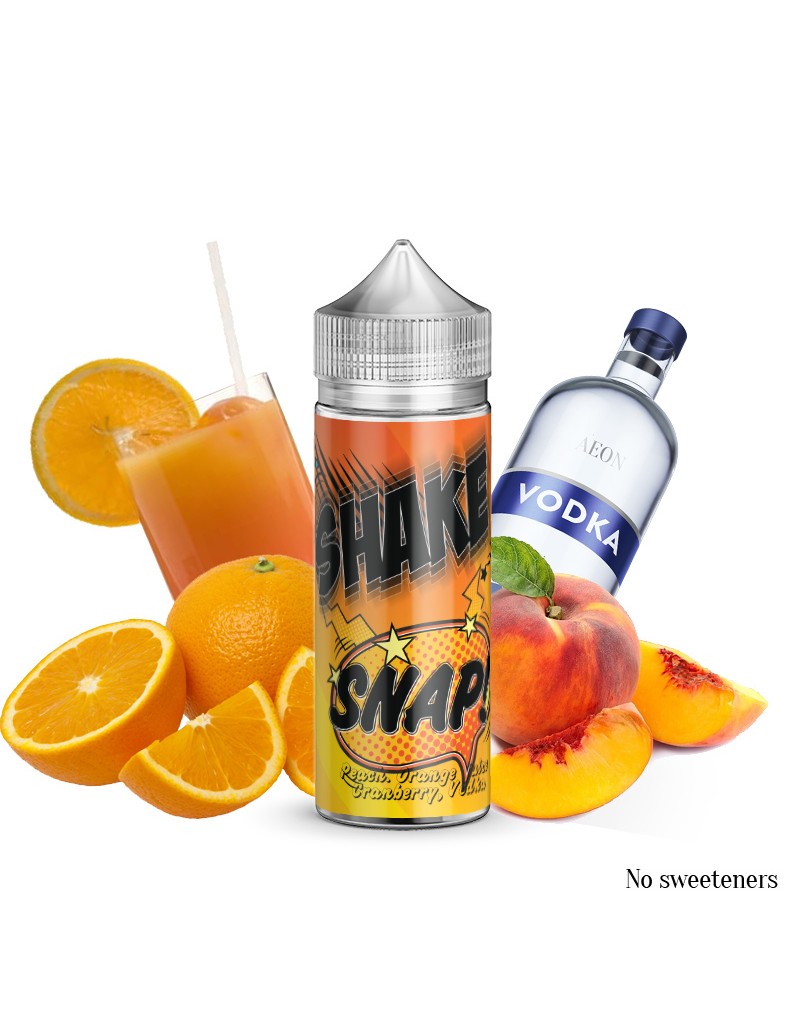 SHAKE SNAP! 12ml in 120 longfill
Sex on the beach cocktail
Snap! a été une véritable découverte. Dès la première version nous savions que Snap! allait être spécial. Le mélange ressemble à un Sexon-the-Beach: jus d'orange et de pêche avec de la vodka. Soyez juste discrets si vous l'utilisez en conduisant car la police ne croira pas que vous n'avez pas bu.
Conseils
Ajoutez une base VPG et des jets sympas (si vous le souhaitez), secouez bien - ce produit n'a pas besoin d'être trempé - son SHAKE et sa vape!
Préparation de votre e liquide
Longfill
Longfill est 12 ml (24) arôme concentrate en bouteille de 120 ml. Ajouter base de nicotine à la bouteille
3mg (3,3) - 2x 20mg nic shot + VG Base to the top
6mg (5,8) - 3x 20mg nic shot + 1x 10mlg nic shot + VG Base to the top
9mg (9,1) - 1x 10ml 10mg + 5x 10ml 20mg + VG Base to the top
11mg (11.1) - 7x 20mg nic shot + VG Base to the top
15mg - 9x 20mg nic shot + VG Base to the top
Pour acheter une base VPG 0mg cliquer sur le lien.
Avis
(4)
Peach like a boss
Total Rating:





If you like peach flavour you cant fail with this liquid !!
Screwdriver
Total Rating:





Meni je, kao pariocu većinom duhanskih aroma, ovo trenutno najdraža voćna aroma s kojom svako toliko iznenadim osjetila i pružim im osvježenje. Voćne note su zaista fine i osvježavajuće, pogotovo u toplijim mjesecima. Bio sam skeptik na prvu zbog vodke, ali sada mi je "must have" voćna aroma.
Breskva
Total Rating:





"Breskvasti" likvidi mi ne leže, takav je i slučaj sa Snapom. Jednostavno ne ide :( Osvježavajuć jest, navedene note se osjete ali mi nije to to :(
Summer time liquid
Total Rating:





.. but suitable for winter too :) One of my favourite fruit liquids, equally good on MTL and DL. Refreshing, not too sweet, fine fruits flavours and vodka flavour :) For that price it offers much more than some more expensive liquids
PRODUITS MÊME CATÉGORIE
Autres produits de la même catégorie