Prva liga tečnosti!!! Svka čast ekipi koja radi, sve pohvale!! :))))
Pro 20, 2019
Achat Vérifié
Kol 21, 2019
Achat Vérifié
Najbolje tekućine i jedine koje parim. Spirit of the woods moja numero uno.
Kol 19, 2019
Achat Vérifié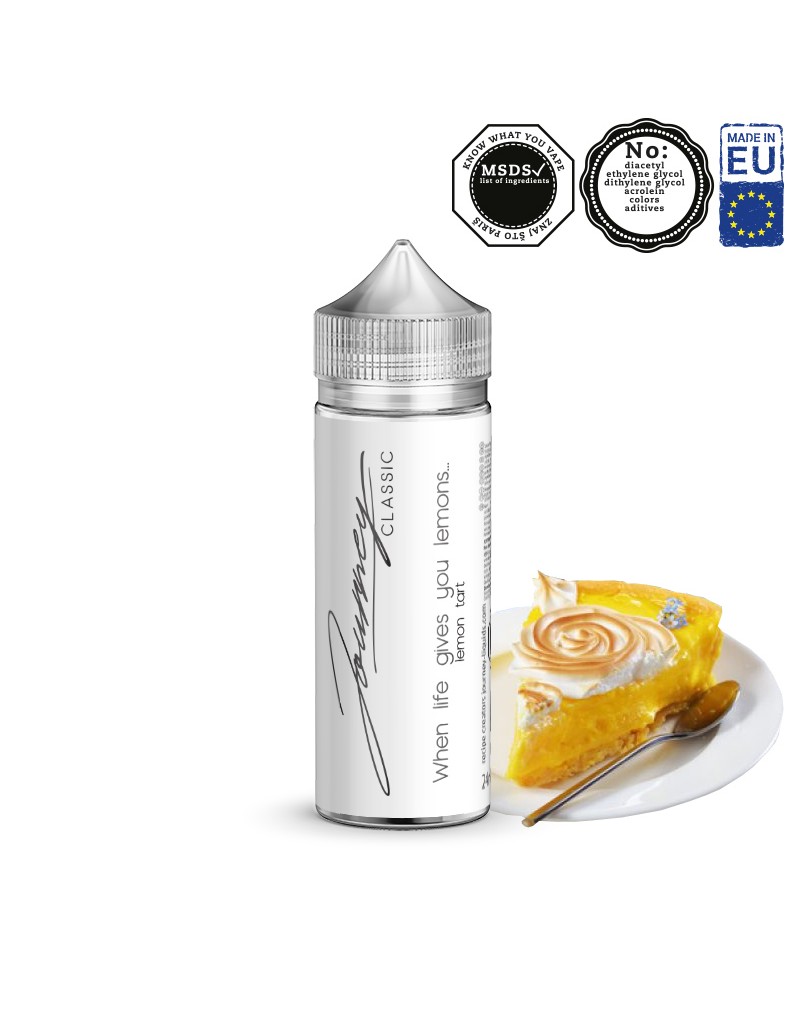 Scroll mouse to zoom in or zoom out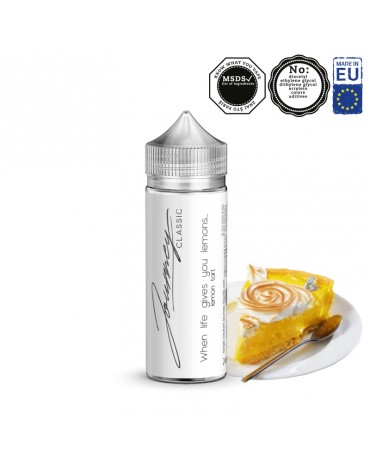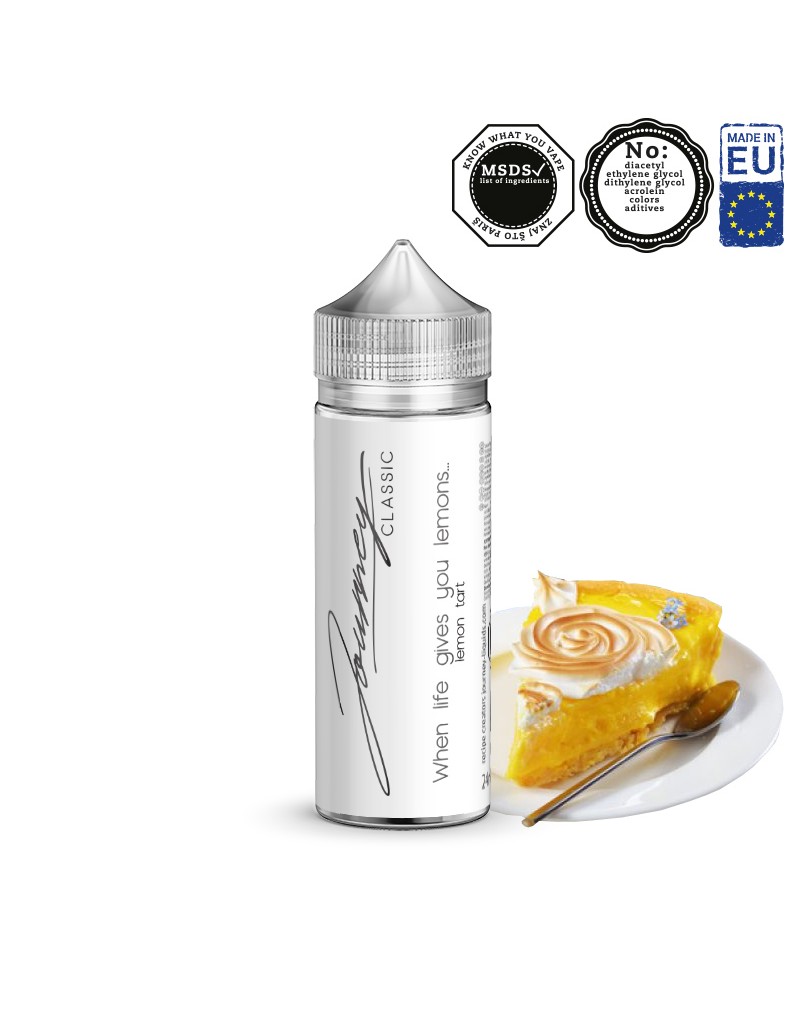 Journey Classic When Life Gives You Lemons 24ml in 120 longfill
Cette recette à été trouvée par accident. Il s'agit de ce qui se rapproche le plus d'un quatre-quart au citron.
Conseils
Pour une conservation optimale des saveurs, gardez votre e liquide Alternativ à l'abri de la lumière, dans un endroit sec et à une température ambiante d'environ 20°C.
Bien secouer avant utilisation et ne pas hésiter
Préparation de votre e liquide
Longfill
Longfill est 12 ml (24) arôme concentrate en bouteille de 120 ml. Ajouter base de nicotine à la bouteille
3mg (3,3) - 2x 20mg nic shot + VG Base to the top
6mg (5,8) - 3x 20mg nic shot + 1x 10mlg nic shot + VG Base to the top
9mg (9,1) - 1x 10ml 10mg + 5x 10ml 20mg + VG Base to the top
11mg (11.1) - 7x 20mg nic shot + VG Base to the top
15mg - 9x 20mg nic shot + VG Base to the top
Pour acheter une base VPG 0mg cliquer sur le lien.
Avis
(1)
Lemons
Total Rating:





Likvid nalik Sweet shotu a opet drugačiji. Sweet shot je dosta kompleksniji i slojevitiji ali zato When life gives you lemons više osvježava. Dakle, tko je ikada čitao moje osvrte zna da volim limun, odnosno u ovom slučaju kremu od limuna (točno onakva kako se priprema za kolače) i biskvit u pozadini. Bitno je napomenuti da limun ovdje nije kao primarna aroma nego je fino stopljena u toj kremi pa na taj način limun ko limun ne ubija. I ovaj likvid mi je sjeo na prvu...
PRODUITS MÊME CATÉGORIE
Autres produits de la même catégorie