Prva liga tečnosti!!! Svka čast ekipi koja radi, sve pohvale!! :))))
Pro 20, 2019
Achat Vérifié
Kol 21, 2019
Achat Vérifié
Najbolje tekućine i jedine koje parim. Spirit of the woods moja numero uno.
Kol 19, 2019
Achat Vérifié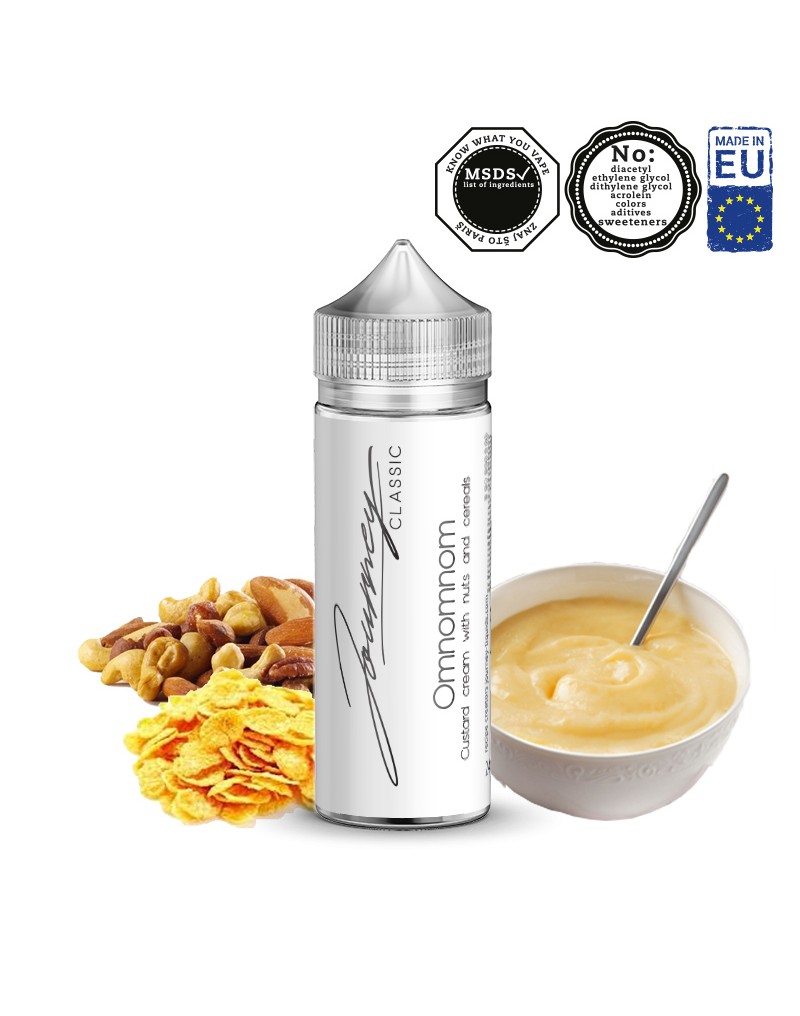 Scroll mouse to zoom in or zoom out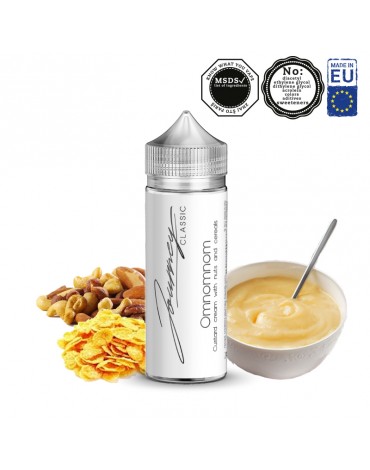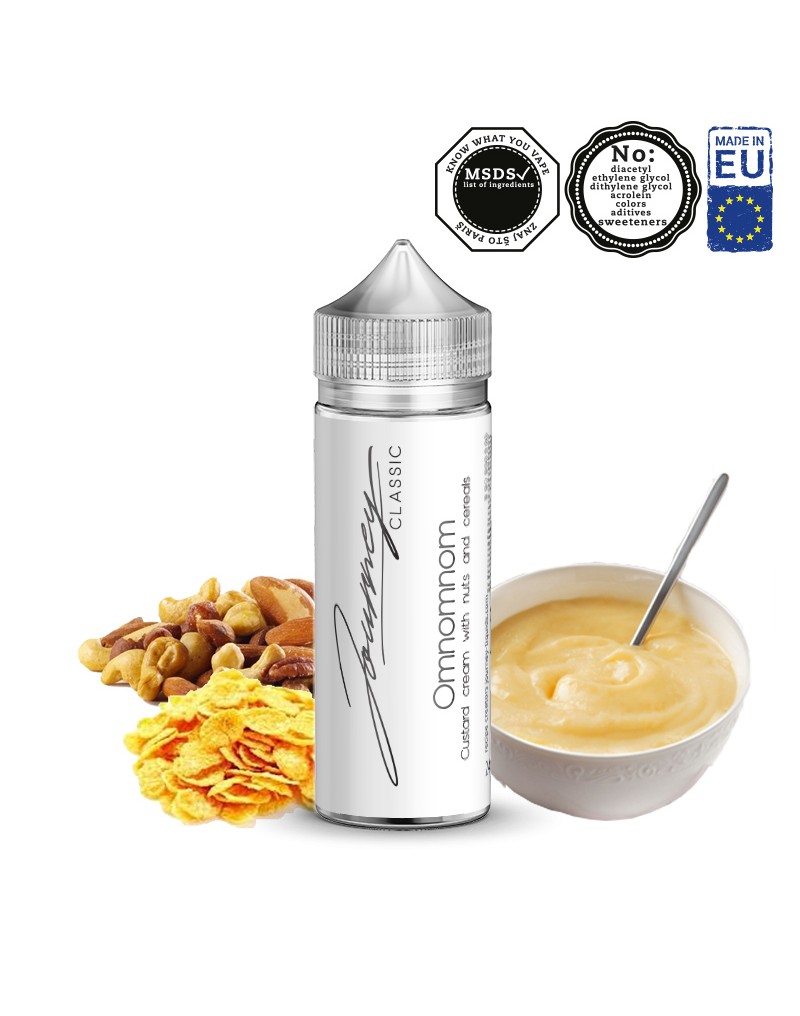 Journey Classic Omnomnom 24ml in 120 longfill
Omnomnom est une super crème-pâtissière faite d'arômes différents. Elle s'accorde parfaitement avec le café.
Conseils
Pour une conservation optimale des saveurs, gardez votre e liquide Alternativ à l'abri de la lumière, dans un endroit sec et à une température ambiante d'environ 20°C.
Bien secouer avant utilisation et ne pas hésiter
Préparation de votre e liquide
Longfill
Longfill est 12 ml (24) arôme concentrate en bouteille de 120 ml. Ajouter base de nicotine à la bouteille
3mg (3,3) - 2x 20mg nic shot + VG Base to the top
6mg (5,8) - 3x 20mg nic shot + 1x 10mlg nic shot + VG Base to the top
9mg (9,1) - 1x 10ml 10mg + 5x 10ml 20mg + VG Base to the top
11mg (11.1) - 7x 20mg nic shot + VG Base to the top
15mg - 9x 20mg nic shot + VG Base to the top
Pour acheter une base VPG 0mg cliquer sur le lien.
Avis
(2)
OMNOMNOM
Total Rating:





ovo je likvid koja će se sviditi gotovo svim ljubiteljima custarda. Sviđa se i meni. Ovo je krema u kremi s notom vanilije, dakle, prava desertna poslastica :) Međutim, već nakon 2 tanka mi jednostavno malo dosadi i svaki put kad ju parim bude mi žao što nema još barem jednu notu nečega da iskoči iz ove kremaste rijeke. Izvrsno bi ovdje dobro došlo neko voće (ne mora biti citrus), jagoda na primjer, kupina ili štatigajaznam… Htio sam reći, ovo je izvrsna custard podloga za nešto, ali moram i ponoviti, fina i ugodna tekućina, bomba za sve custard ljubitelje.
Vanila custard
Total Rating:





Meni osobno odličan kremasti vanila custard prvenstveno jer nije sladak i jer odlično paše uz kavu :)
PRODUITS MÊME CATÉGORIE
Autres produits de la même catégorie