Prva liga tečnosti!!! Svka čast ekipi koja radi, sve pohvale!! :))))
Pro 20, 2019
Achat Vérifié
Kol 21, 2019
Achat Vérifié
Najbolje tekućine i jedine koje parim. Spirit of the woods moja numero uno.
Kol 19, 2019
Achat Vérifié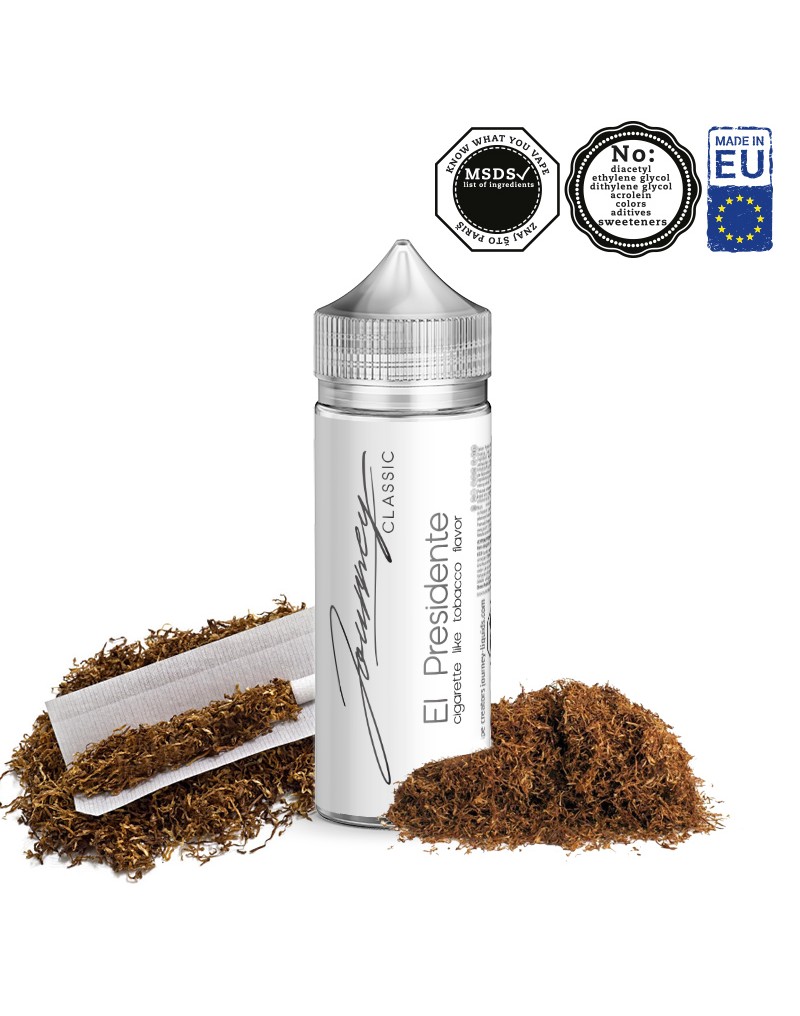 Scroll mouse to zoom in or zoom out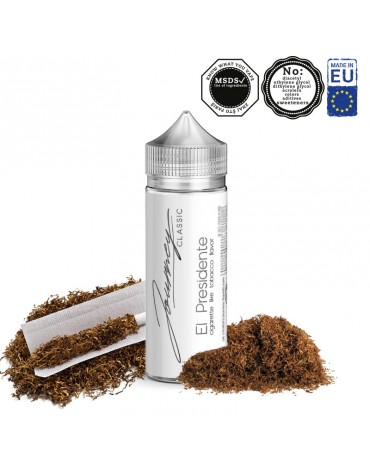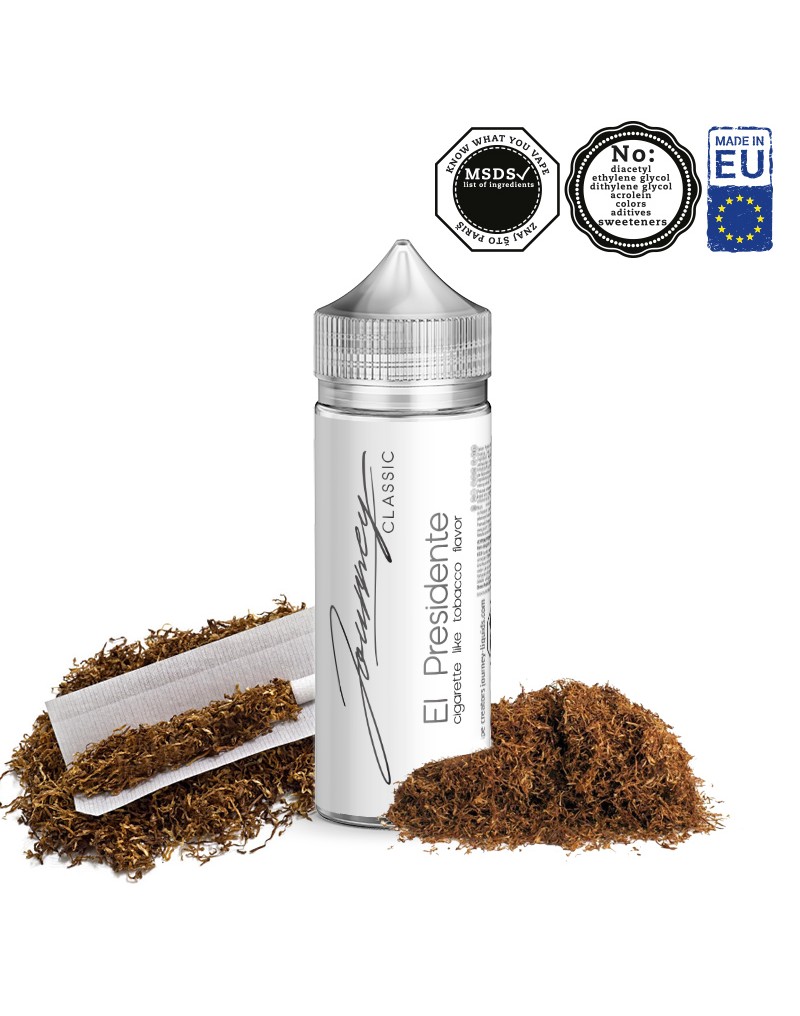 Wildbury El Presidente
Saveur de paquet de cigarettes fraîchement ouvert
El Presidente est un de ces mélange de tabac permettant de retrouver le goût de la cigarette (sans les problèmes d'odeur). C'est un goût relativement neutre, légèrement sucré mais vous pouvez retrouver tout les arômes différents interconnectés entre-eux en ADV.
Conseils
Pour une conservation optimale des saveurs, gardez votre e liquide Alternativ à l'abri de la lumière, dans un endroit sec et à une température ambiante d'environ 20°C.
Bien secouer avant utilisation et ne pas hésiter
Préparation de votre e liquide
Longfill
Longfill est 12 ml (24) arôme concentrate en bouteille de 120 ml. Ajouter base de nicotine à la bouteille
3mg (3,3) - 2x 20mg nic shot + VG Base to the top
6mg (5,8) - 3x 20mg nic shot + 1x 10mlg nic shot + VG Base to the top
9mg (9,1) - 1x 10ml 10mg + 5x 10ml 20mg + VG Base to the top
11mg (11.1) - 7x 20mg nic shot + VG Base to the top
15mg - 9x 20mg nic shot + VG Base to the top
Pour acheter une base VPG 0mg cliquer sur le lien.
Avis
(2)
Empfehlenswert
Total Rating:





Ein wunderbares reines Tabakaroma mit einer angenehmen leichten Süße. Perfektes AllDay
EP
Total Rating:





Likvid s okusom duhana, poluosušenog duhana pomiješan sa mirisom prazne kutije cigareta i pepeljare.
PRODUITS MÊME CATÉGORIE
Autres produits de la même catégorie