Prva liga tečnosti!!! Svka čast ekipi koja radi, sve pohvale!! :))))
Pro 20, 2019
Achat Vérifié
Kol 21, 2019
Achat Vérifié
Najbolje tekućine i jedine koje parim. Spirit of the woods moja numero uno.
Kol 19, 2019
Achat Vérifié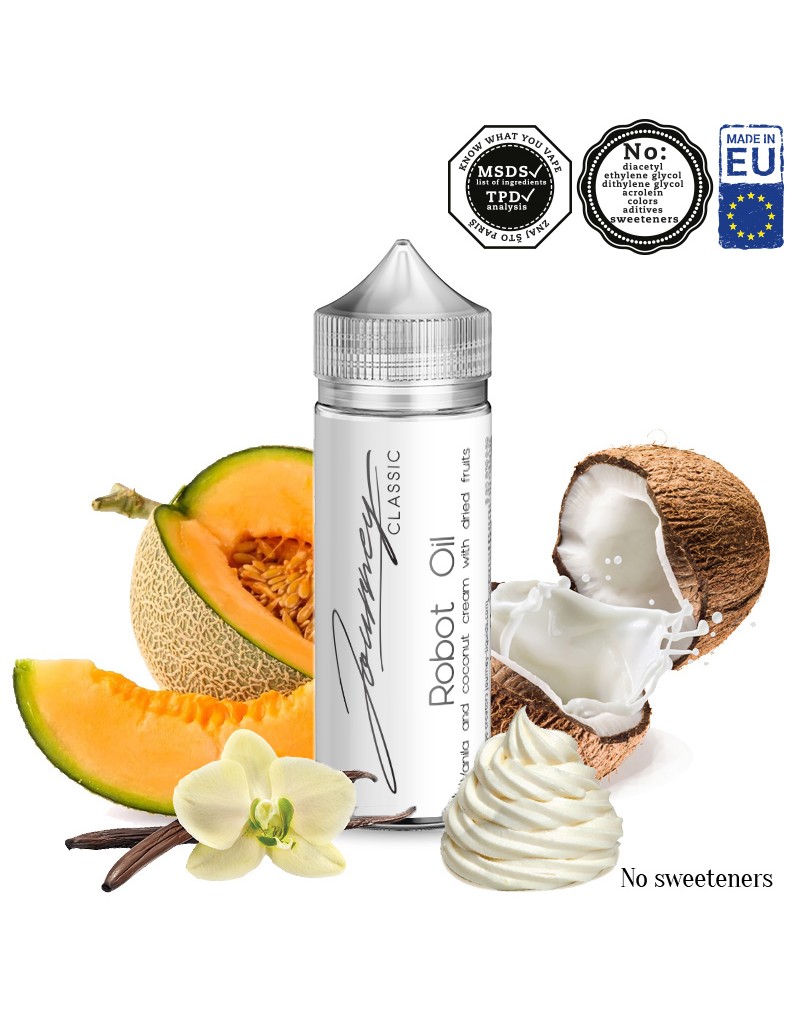 Scroll mouse to zoom in or zoom out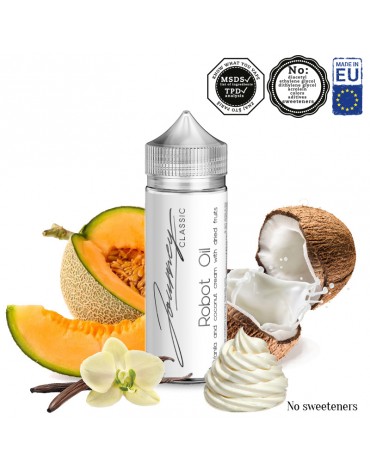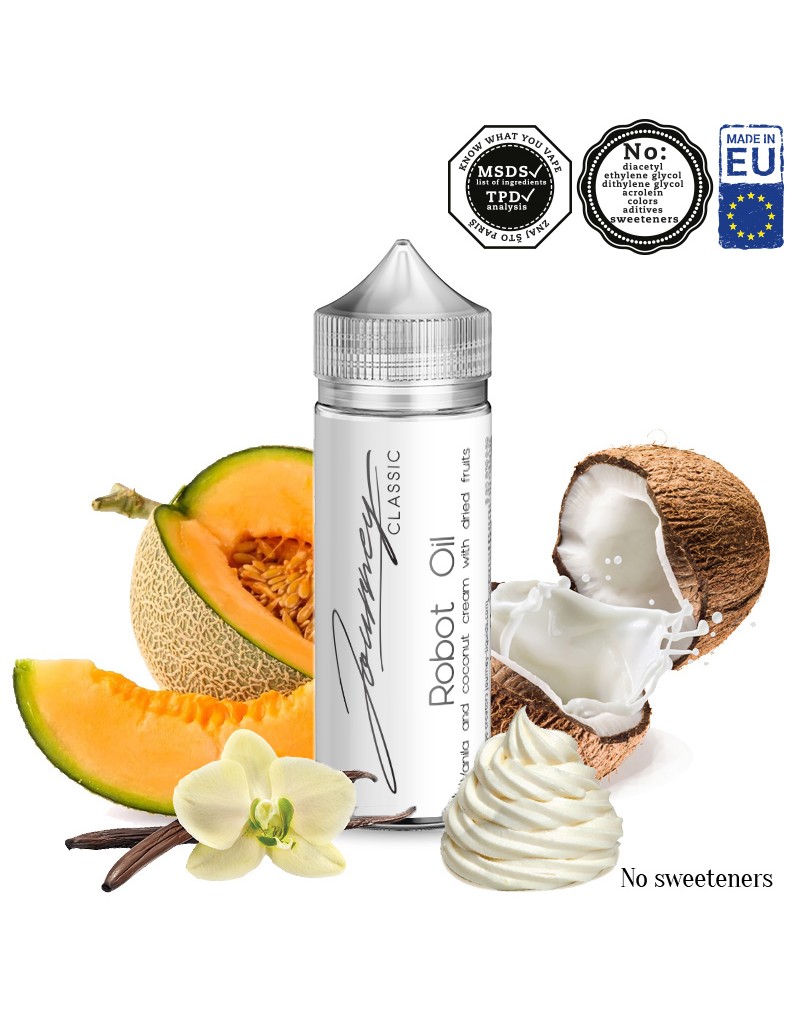 Journey Classic Robot Oil 24ml in 120 longfill
En tant que dernière composition de la gamme Journey Classic, Robot Oil a un design particulier ainsi qu'un nom farfelu et des ingrédients pour le moins originaux. Robot Oil est un mélange de glace vanille crémeuse avec des morceaux de fruits secs et de la crème de coco.
Conseils
Pour une conservation optimale des saveurs, gardez votre e liquide Alternativ à l'abri de la lumière, dans un endroit sec et à une température ambiante d'environ 20°C.
Bien secouer avant utilisation et ne pas hésiter
Préparation de votre e liquide
Longfill
Longfill est 12 ml (24) arôme concentrate en bouteille de 120 ml. Ajouter base de nicotine à la bouteille
3mg (3,3) - 2x 20mg nic shot + VG Base to the top
6mg (5,8) - 3x 20mg nic shot + 1x 10mlg nic shot + VG Base to the top
9mg (9,1) - 1x 10ml 10mg + 5x 10ml 20mg + VG Base to the top
11mg (11.1) - 7x 20mg nic shot + VG Base to the top
15mg - 9x 20mg nic shot + VG Base to the top
Pour acheter une base VPG 0mg cliquer sur le lien.
Avis
(1)
Surprise
Total Rating:





Tekućina (tj aroma) koju sam kupio na način "ajd da probam nešto što nisam do sada".
Znači kombinacija dinje, vanilije i kokosa .. .trebalo se toga sjetiti :) .. ali funkcionira savršeno.
Još jedna kombinacija neobičnih aroma koja funkcionira savršeno.
PRODUITS MÊME CATÉGORIE
Autres produits de la même catégorie