Prva liga tečnosti!!! Svka čast ekipi koja radi, sve pohvale!! :))))
Pro 20, 2019
Achat Vérifié
Kol 21, 2019
Achat Vérifié
Najbolje tekućine i jedine koje parim. Spirit of the woods moja numero uno.
Kol 19, 2019
Achat Vérifié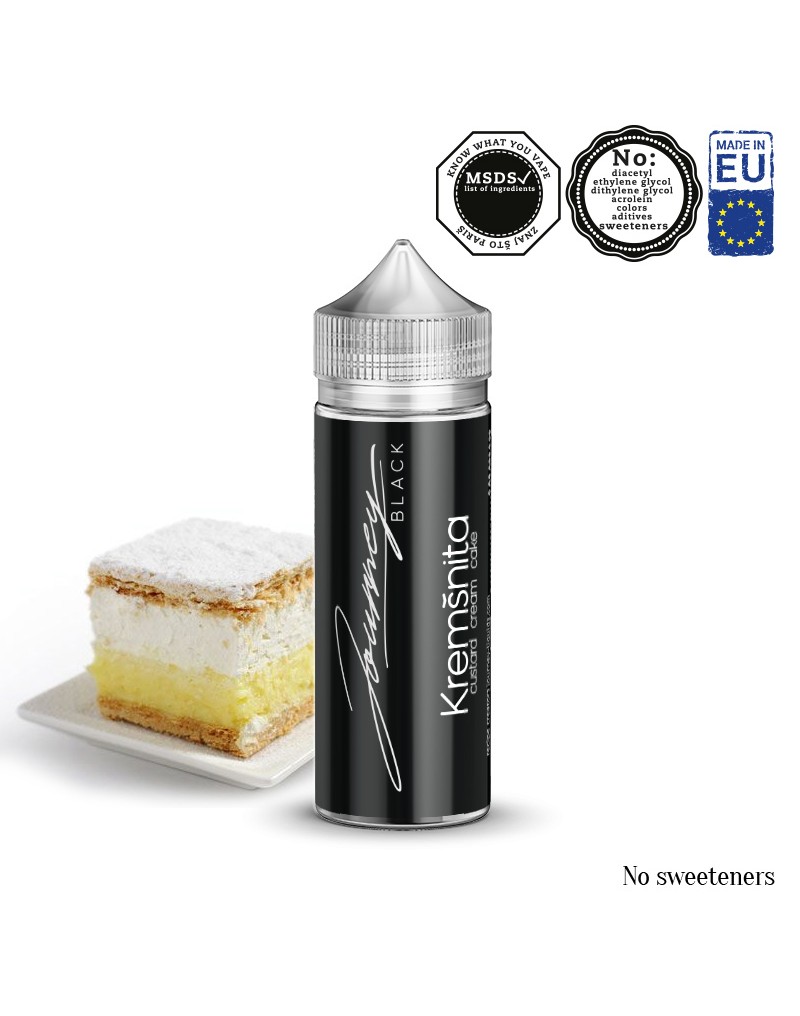 Scroll mouse to zoom in or zoom out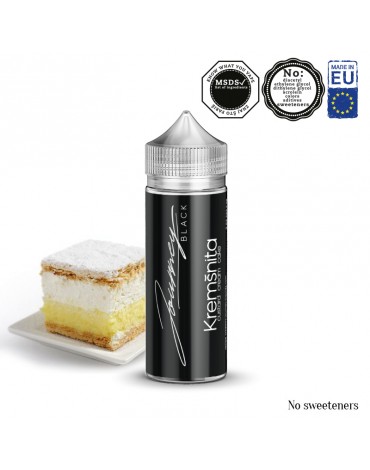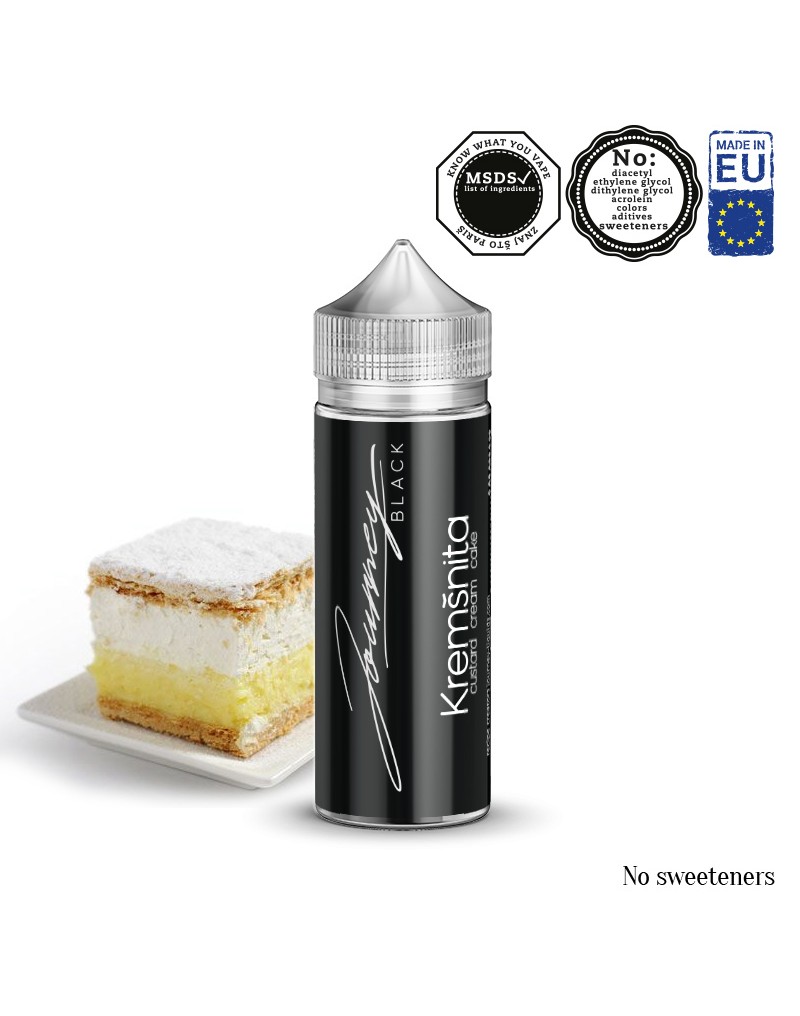 Journey Kremšnita 24ml in 120 longfill
Kremsnita est l'un des célèbres desserts de Croatie. En Croatie (et dans nos pays voisins), nous aimons tellement ce gâteau que nous avons même une ville célèbre pour sa version de ce dessert. On peut dire que le gâteau Kremsnita est l'un des desserts les plus populaires et les plus connus en Croatie. Qu'est-ce qui est si incroyable dans ce gâteau? Parce que c'est comme si tout était fait dans les rêves.
D'après les réactions de nos clients, cette réplique de saveur est parfaite. La recette a mis longtemps à se développer car dans le vrai dessert, il n'y a pas de vanille mais des œufs et… des choses, des ingrédients similaires aux vieilles recettes de crème anglaise. Il était donc difficile de reproduire cette saveur, car toutes les saveurs de la crème pâtissière contiennent une sorte de vanille. Il y a aussi ce goût spécifique de meringue au blanc d'oeuf qui était difficile à obtenir.
Conseils
Pour une conservation optimale des saveurs, gardez votre e liquide Alternativ à l'abri de la lumière, dans un endroit sec et à une température ambiante d'environ 20°C.
Bien secouer avant utilisation et ne pas hésiter
Préparation de votre e liquide
Longfill
Longfill est 12 ml (24) arôme concentrate en bouteille de 120 ml. Ajouter base de nicotine à la bouteille
3mg (3,3) - 2x 20mg nic shot + VG Base to the top
6mg (5,8) - 3x 20mg nic shot + 1x 10mlg nic shot + VG Base to the top
9mg (9,1) - 1x 10ml 10mg + 5x 10ml 20mg + VG Base to the top
11mg (11.1) - 7x 20mg nic shot + VG Base to the top
15mg - 9x 20mg nic shot + VG Base to the top
Pour acheter une base VPG 0mg cliquer sur le lien.
Avis
(1)
Kolac od kremsnite
Total Rating:





Ako volite cuveni kolac a iz nekog razloga ne mozete ga pojesti,samo sipajte u tank kremsnitu.
Savrseno pase za svaki dan.
PRODUITS MÊME CATÉGORIE
Autres produits de la même catégorie