Prva liga tečnosti!!! Svka čast ekipi koja radi, sve pohvale!! :))))
Pro 20, 2019
Achat Vérifié
Kol 21, 2019
Achat Vérifié
Najbolje tekućine i jedine koje parim. Spirit of the woods moja numero uno.
Kol 19, 2019
Achat Vérifié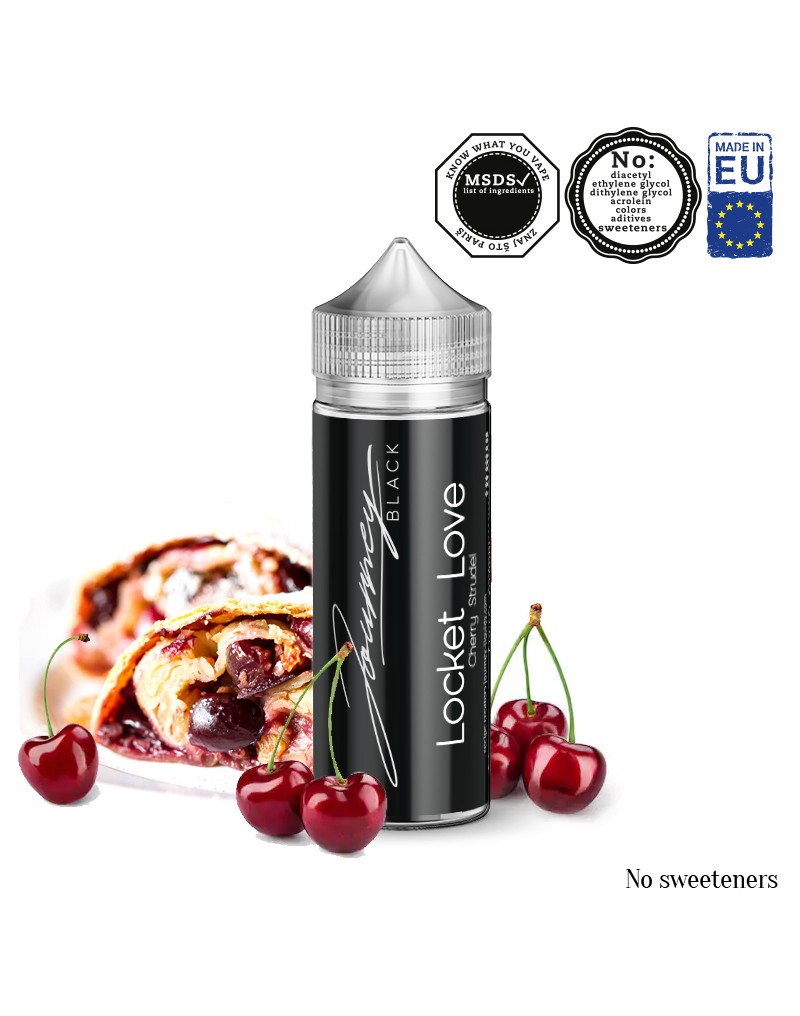 Scroll mouse to zoom in or zoom out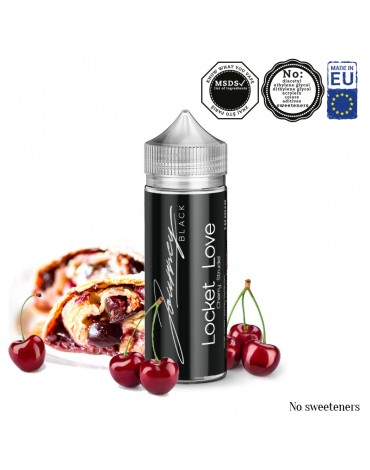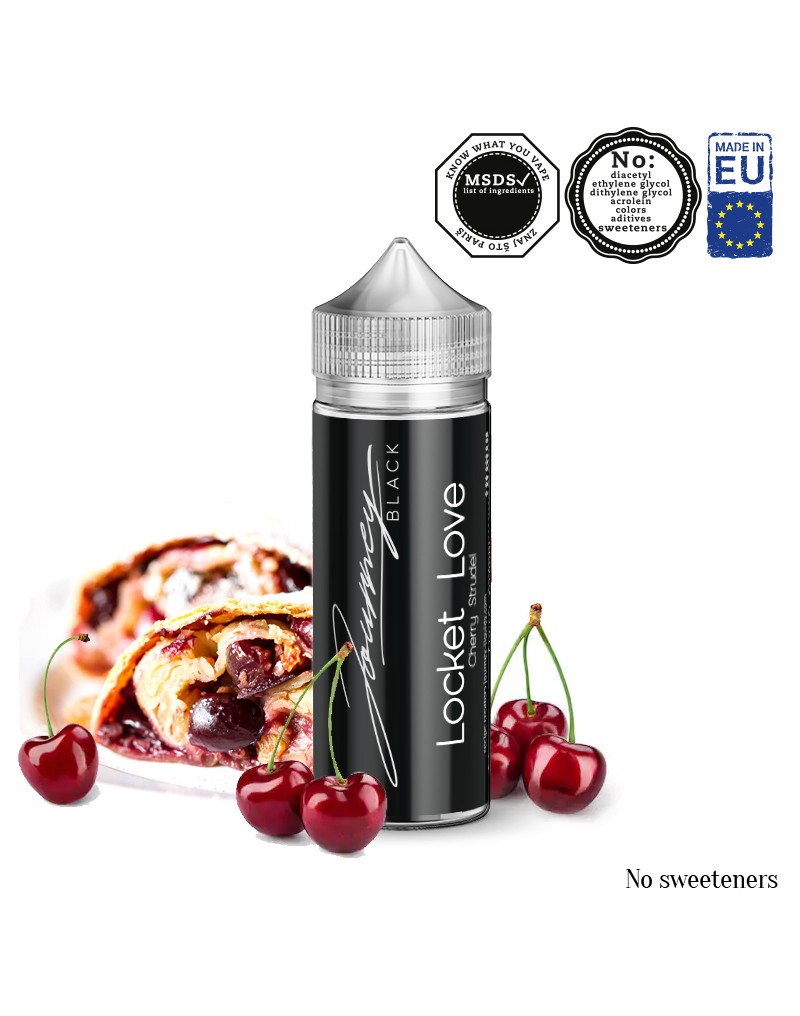 Journey Locket Love 24ml in 120 longfill
Strudel aux cerises. Cette recette est la preuve que rien n'est facile. Même lorsque nous pensions que faire cette recette serait plutôt facile, car nous avions déjà une bonne recette "à base de pâte" - nous avions juste besoin d'ajouter de la saveur de cerise - cela s'est avéré très compliqué ... et tout cela à cause de la saveur de cerise.
À la fin, nous avons d'abord dû développer la saveur de cerise, que l'on peut trouver sous le nom de SHAKE Cherry, puis nous avons ajouté cette saveur dans une "pâte à strudel" :)
Conseils
Pour une conservation optimale des saveurs, gardez votre e liquide Alternativ à l'abri de la lumière, dans un endroit sec et à une température ambiante d'environ 20°C.
Bien secouer avant utilisation et ne pas hésiter
Préparation de votre e liquide
Arôme
All our mixes are mixed in 10% with 70:30 VPG nicotine base. If you are mixing with 50:50 nicotine base you can mix with an even lower percentage. To see what is most recommended percentage by our users check customer reviews or product details for more information.
Shortfill (40ml/60ml)
Le flacon de e liquide peut contenir 60 ml de e liquide maximum. 2x booster devrait être ajouté.
Ajouter 2x 20mg = 6,6mg
Ajouter 2x 10mg= 3,3 mg
Pour faciliter l'achat, vous pouvez choisir l'option de force "Nic shot" dans le menu déroulant à gauche, où deux boosters de nicotine seront ajoutés à votre commande, en fonction de la force choisie.
Longfill
Longfill est 12 ml arôme concentrate en bouteille de 120 ml. Ajouter 108 base de nicotine à la bouteille
3mg (3,3) - 2x 20mg booster + 88ml 0mg VPG base
6mg (5,8) - 3x 20mg booster + 1x 10ml booster + 0mg VPG base (68 ml)
11mg (11.1) - 7x 20mg booster + 0mg VPG base (38 ml)
15mg - 9x 20mg booster + 0mg VPG base (18ml)
18mg (18,3) - 12x 20mg Booster
Pour acheter une base VPG 0mg cliquer sur le lien.
Avis
(0)
PRODUITS MÊME CATÉGORIE
Autres produits de la même catégorie