Prva liga tečnosti!!! Svka čast ekipi koja radi, sve pohvale!! :))))
Pro 20, 2019
Verified Purchase
Kol 21, 2019
Verified Purchase
Najbolje tekućine i jedine koje parim. Spirit of the woods moja numero uno.
Kol 19, 2019
Verified Purchase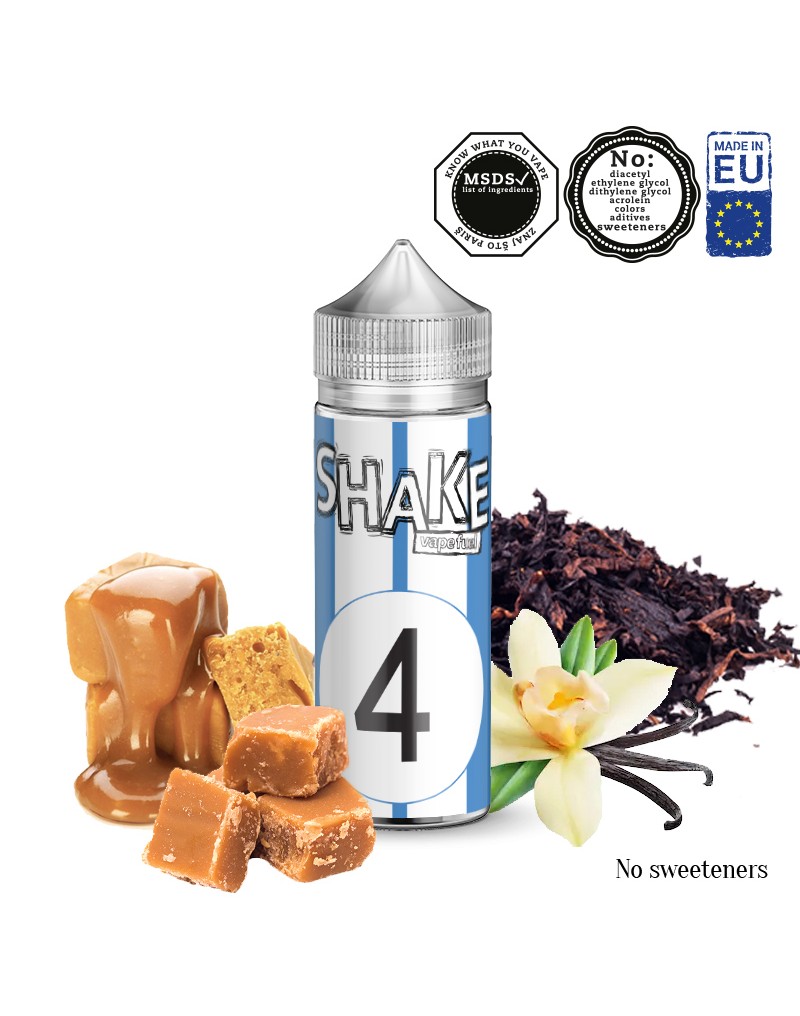 Scroll mouse to zoom in or zoom out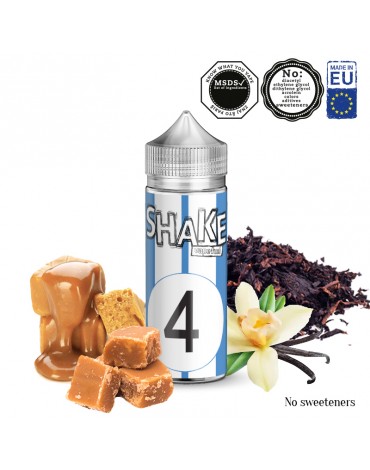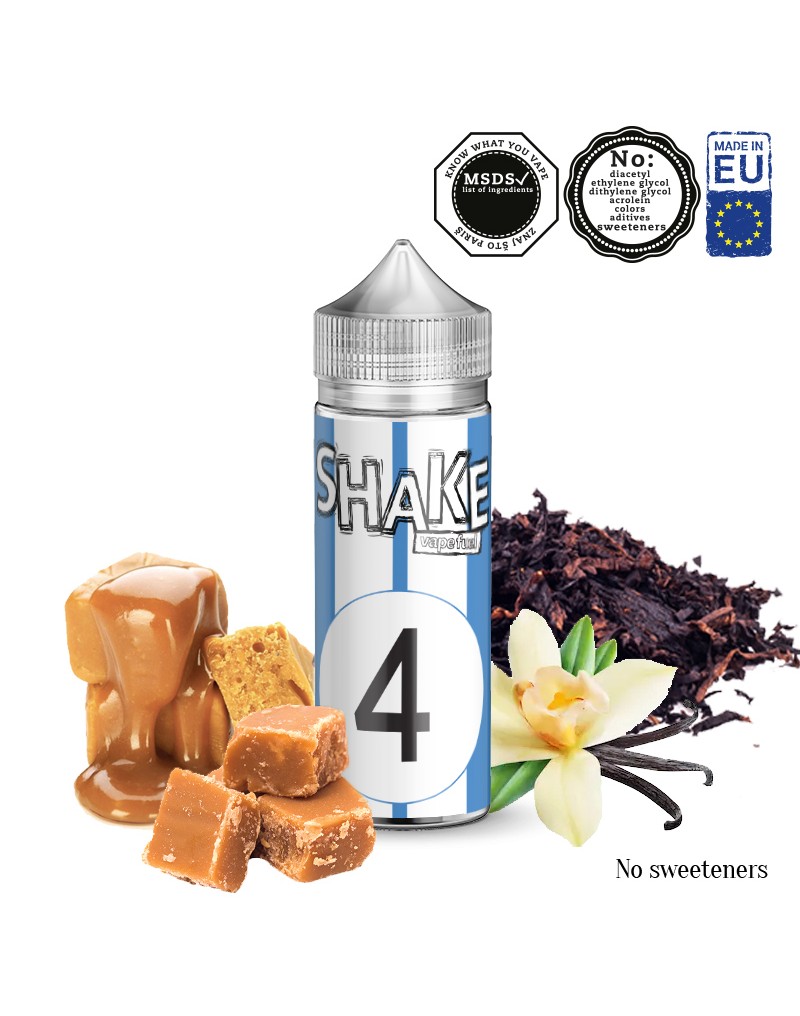 SHAKE 4 24ml in 120 longfill
It's no secret that RY4 is one of the most popular tobacco flavours among vapers. This time we decided to make RY4 from scratch, to try and replicate RY4 flavour as it was a few years ago when it was released - reall (strong) tobacco flavour with caramel and vanilla. SHAKE 4 doesn't contain any known or unknown form of commercial RY4 flavour you can purchase - so this is RY4 without "RY4".
Advice
To preserve flavors, keep e-liquids and flavor concentrates protected from light, in a dry place, and at room temperature (around 20°C).
Steeping (e liquid maturation)
Add VPG base and nic shots (if you wish), shake well - this product doesn't need steeping - its SHAKE and vape! 
Mixing tips
Longfill
Longfill is 12ml (24ml) of flavour concentrate in 120 ml Gorilla bottle which means you should add of nic base to the bottle.
Here are instructions on how to get desired nic strength:
3mg (3,3) - 2x 20mg nic shot + VG Base to the top
6mg (5,8) - 3x 20mg nic shot + 1x 10mlg nic shot + VG Base to the top
9mg (9,1) - 1x 10ml 10mg + 5x 10ml 20mg + VG Base to the top
11mg (11.1) - 7x 20mg nic shot + VG Base to the top
15mg - 9x 20mg nic shot + VG Base to the top
To purchase 0mg PG/VG e-liquid base click on link.
Reviews
(3)
Top
Total Rating:





Probao sam 90% SHAKE serije i mnoge druge...ova aroma je sam top. Svaka cast lijepo ste sve ukomponirali
SHAKE 4 sama preporuka
Real RY4
Total Rating:





If you want to try RY4, Shake 4 is obvious choice. Some say it is good for beginners but it is actually very godd for every vaper (if you like tobacco flavoured liquids). Simple, good taste, suitable for ADV, and very affordable price
4
Total Rating:





Dakle Shake 4 je idealan likvid za početnika ali i za ostale ljubitelje duhana. Doduše, malo je taj duhan "ušminkan" i kremast ali dominira upravo ono što vole ljubitelji duhana. Dodatna prednost je taj šta aroma košta 30 i nešto KN a još veća prednost je ta šta sam ga pario 5 minuta nakon šta sam ga zamiješao.
PRODUCTS SAME CATEGORY
Other products from same category