Prva liga tečnosti!!! Svka čast ekipi koja radi, sve pohvale!! :))))
Pro 20, 2019
Verified Purchase
Kol 21, 2019
Verified Purchase
Najbolje tekućine i jedine koje parim. Spirit of the woods moja numero uno.
Kol 19, 2019
Verified Purchase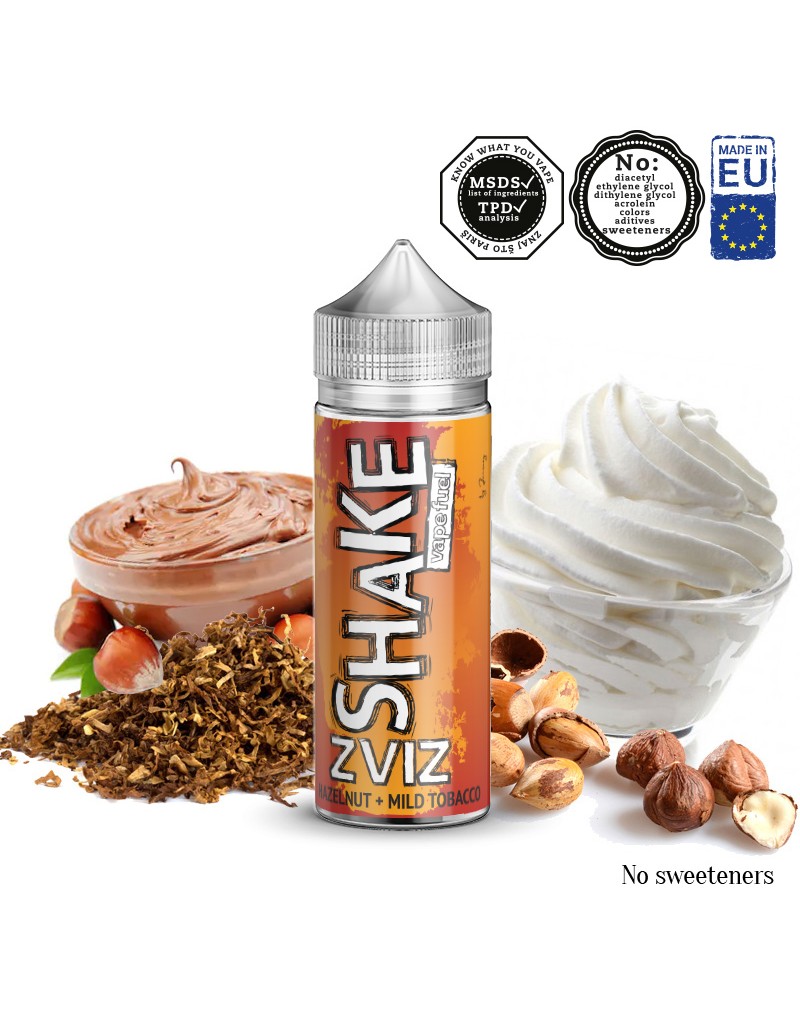 Scroll mouse to zoom in or zoom out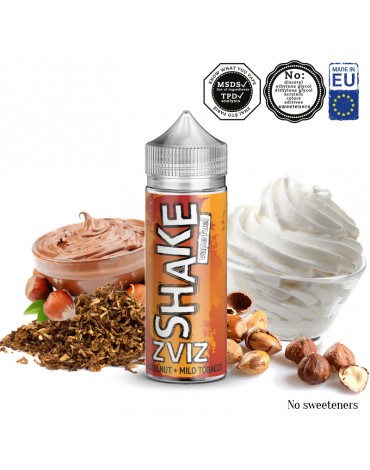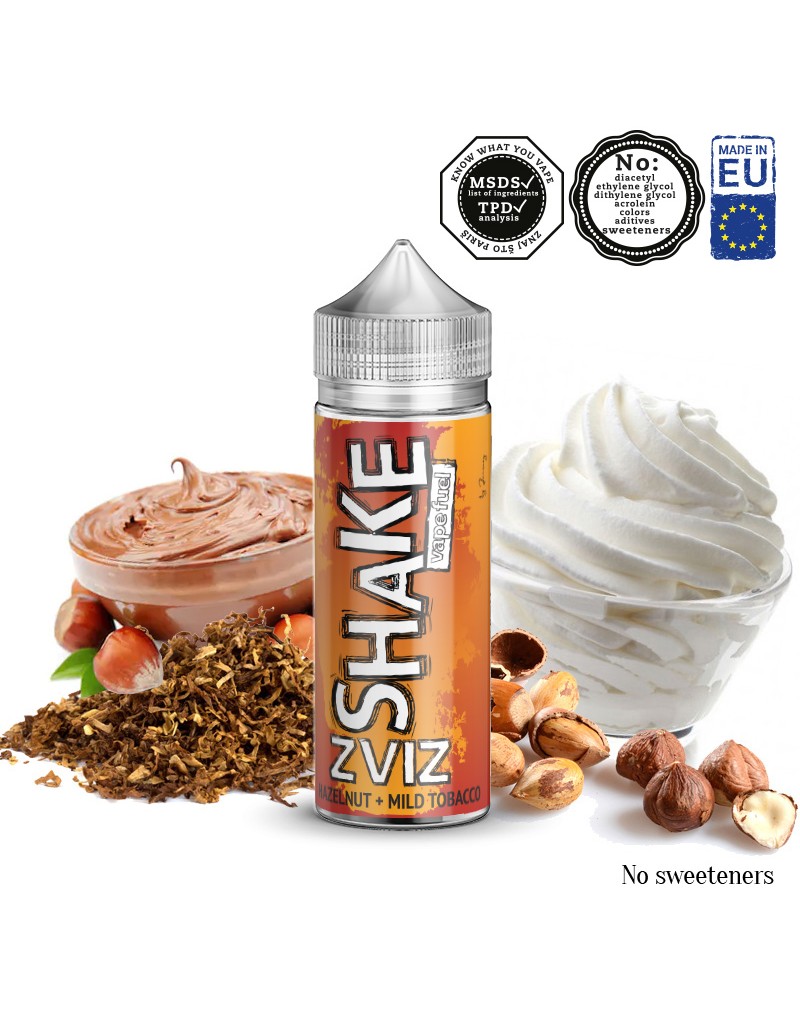 SHAKE ZVIZ
Hazelnut cream with tobacco
Here it is, Zviz (original) – phenomenal mix loved by many – it's is a hazelnut cream with tobacco (which comes forward after longer steeping period).
Advice
To preserve flavors, keep e-liquids and flavor concentrates protected from light, in a dry place, and at room temperature (around 20°C).
Steeping (e liquid maturation)
Add VPG base and nic shots (if you wish), shake well - this product doesn't need steeping - its SHAKE and vape! 
Mixing tips
Longfill
Longfill is 12ml (24ml) of flavour concentrate in 120 ml Gorilla bottle which means you should add of nic base to the bottle.
Here are instructions on how to get desired nic strength:
3mg (3,3) - 2x 20mg nic shot + VG Base to the top
6mg (5,8) - 3x 20mg nic shot + 1x 10mlg nic shot + VG Base to the top
9mg (9,1) - 1x 10ml 10mg + 5x 10ml 20mg + VG Base to the top
11mg (11.1) - 7x 20mg nic shot + VG Base to the top
15mg - 9x 20mg nic shot + VG Base to the top
To purchase 0mg PG/VG e-liquid base click on link.
Reviews
(3)
Shake Zviz
Total Rating:





Well, after some time testing on DL and MTL tanks I came to conclusion that this is the perfect e-liq for MTL set up. It's one of those e-liqs that just shines in MTL devices. Very mellow, smooth, creamy and peanut-y tobacco. Although tobacco is back in the background which, for my taste buds, makes it perfect filler to creamy aspect of it. One of those that will change you to use MTL set up.
Well done Journey.
Zviz
Total Rating:





Ukratko, na udahu se osjeća prilično diskretna nota duhana, koji se na izdahu spoji sa okusom kremastog lješnjaka. Baš zato što je duhan dosta diskretan i vjerojatno zato što se na neki način lijepo stopljen sa tim lješnjakom, ova tekućina mi je ugodna. Pariti se može odmah ali što više odstoji, više izlazi arome duhana.
Zviz
Total Rating:





My favorite tobacco flavor. It's been the only liquid in my Siren for more than an year. If you vape it from the get go hazelnut cream (very similar to Kinder Bueno cream) is dominant and tobacco is somewhere in the background, with time it gets balanced.
PRODUCTS SAME CATEGORY
Other products from same category