Prva liga tečnosti!!! Svka čast ekipi koja radi, sve pohvale!! :))))
Pro 20, 2019
Verified Purchase
Kol 21, 2019
Verified Purchase
Najbolje tekućine i jedine koje parim. Spirit of the woods moja numero uno.
Kol 19, 2019
Verified Purchase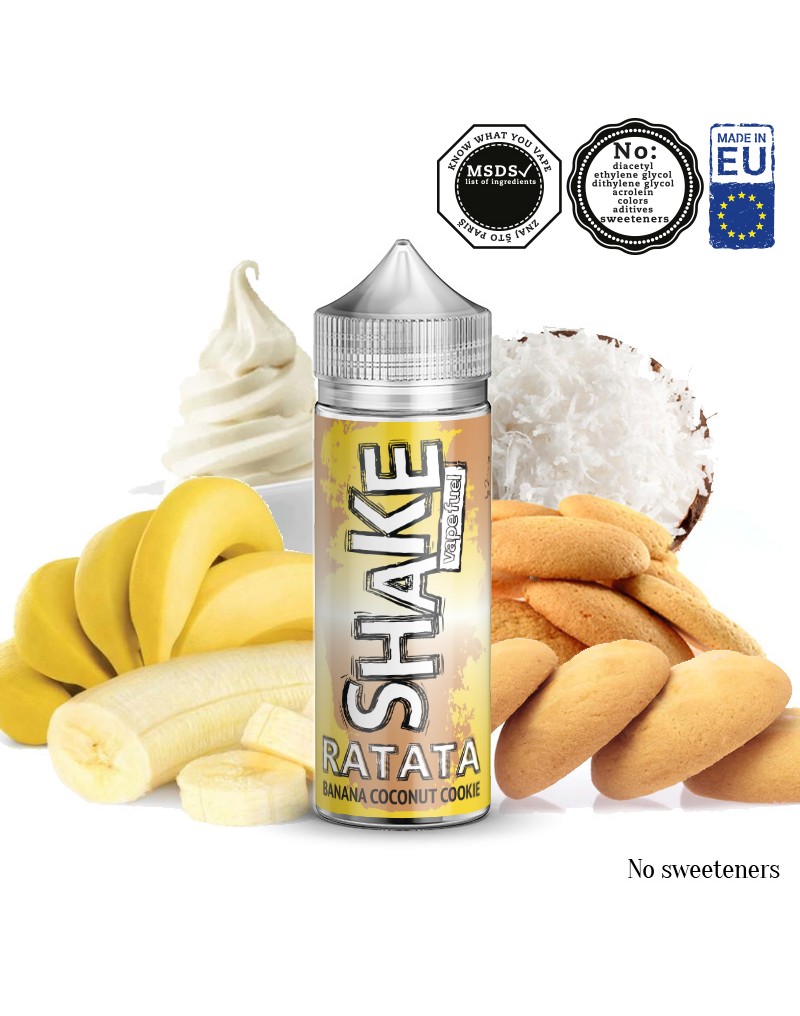 Scroll mouse to zoom in or zoom out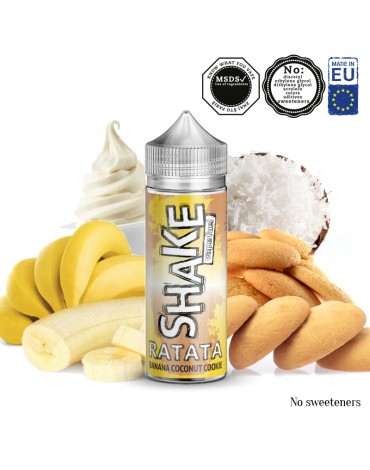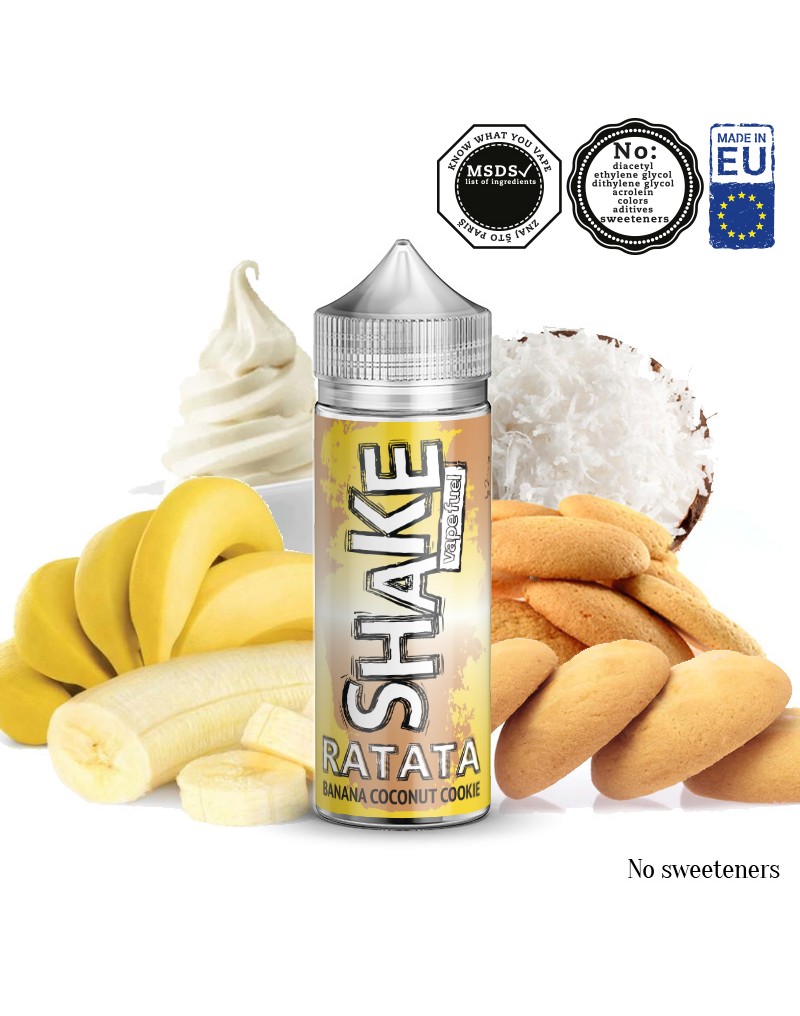 SHAKE Ratatatata 24ml in 120
Ratatatata is one of the unusual mixes in our offer. It is a combination of banana, cookie, and coconut. Banana is very subtle; for best banana flavor, you should vape it MTL under 15W. If you vape it DL on higher power settings, you will mostly feel sweet coconut cookie. One interesting thing about this mix is that testers were very split about whether they like it or not. 50% loved it while 50% hated it, there wasn't much in between.
Advice
To preserve flavors, keep e-liquids and flavor concentrates protected from light, in a dry place, and at room temperature (around 20°C).
Steeping (e liquid maturation)
Add VPG base and nic shots (if you wish), shake well - this product doesn't need steeping - its SHAKE and vape! 
Mixing tips
Longfill
Longfill is 12ml (24ml) of flavour concentrate in 120 ml Gorilla bottle which means you should add of nic base to the bottle.
Here are instructions on how to get desired nic strength:
3mg (3,3) - 2x 20mg nic shot + VG Base to the top
6mg (5,8) - 3x 20mg nic shot + 1x 10mlg nic shot + VG Base to the top
9mg (9,1) - 1x 10ml 10mg + 5x 10ml 20mg + VG Base to the top
11mg (11.1) - 7x 20mg nic shot + VG Base to the top
15mg - 9x 20mg nic shot + VG Base to the top
To purchase 0mg PG/VG e-liquid base click on link.
Reviews
(2)
Ratatatata
Total Rating:





Spoj aroma koje mi odgovaraju ali u ovom slučaju donekle samo na MTL i to sa dosta nikotina. Na DL banane ima, ali jako malo i to samo na udahu a na izdahu neki suhi biskvit/keks, sa kokosom u mikrotragovima.
Bananananana
Total Rating:





Great and unusual mix of banana, cookies and coconut. Crazy combo but its great!
PRODUCTS SAME CATEGORY
Other products from same category