Prva liga tečnosti!!! Svka čast ekipi koja radi, sve pohvale!! :))))
Pro 20, 2019
Verified Purchase
Kol 21, 2019
Verified Purchase
Najbolje tekućine i jedine koje parim. Spirit of the woods moja numero uno.
Kol 19, 2019
Verified Purchase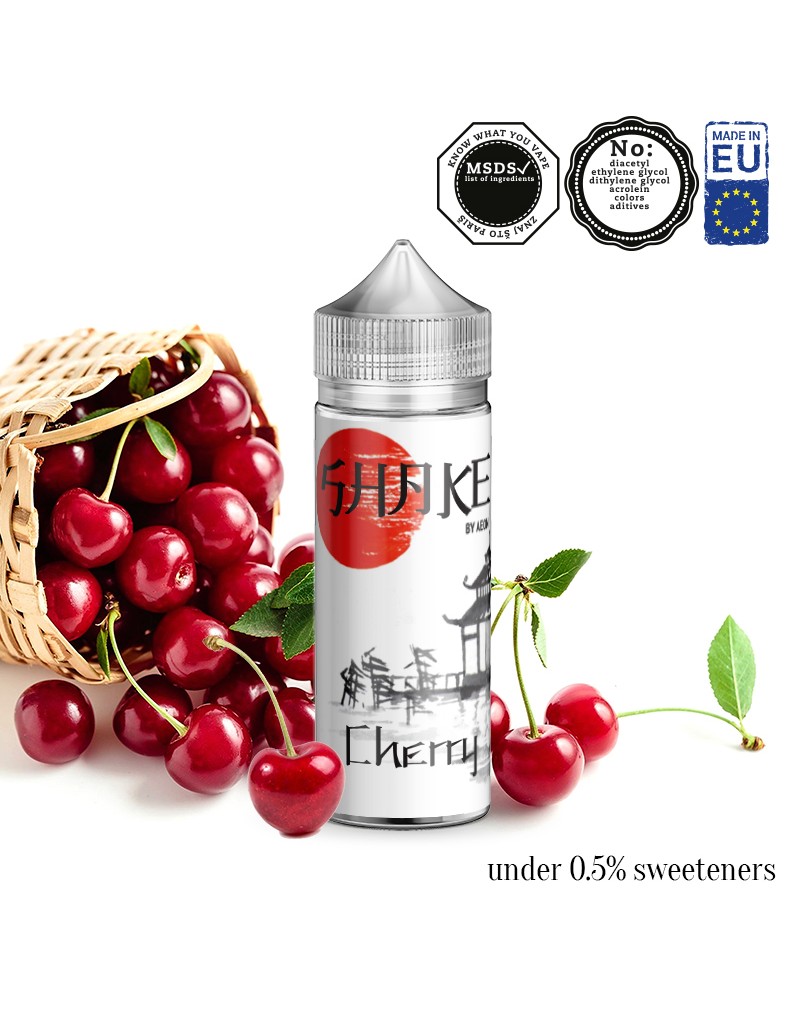 Scroll mouse to zoom in or zoom out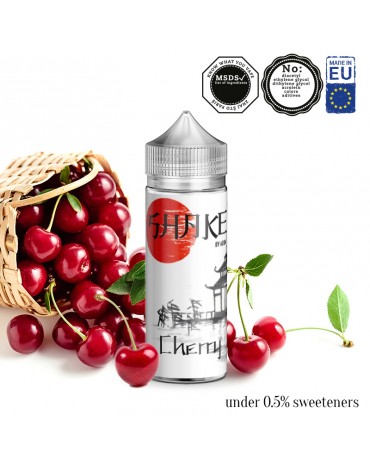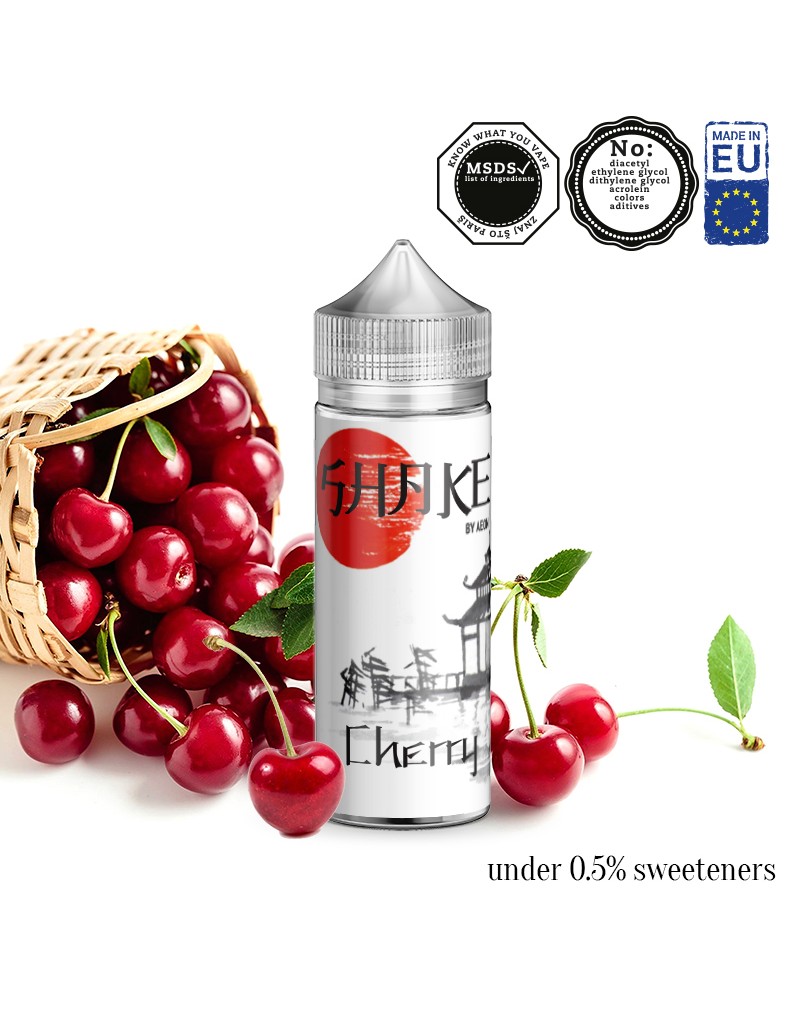 SHAKE Cherry 24ml u 120 longfill
This is the Cherry flavor you are looking for
Who would say this will take so long... simple cherry flavor - one year...ONE YEAR!
It started as a simple community request "make us cherry strudel"... ok, that is not so hard. We have good components to make strudel pastry taste, we will just add a cherry. We tried one cherry flavor, second one, third one... tenth one... then we went all out mad and ordered ALL cherry flavors we could find. Noone was suitable for "cherry strudel", half-year gone...what will we do?

Then we realized we will have to make cherry mix first and add that cherry mix to pastry components. So we started developing cherry. Found good "base" cherry flavor but it was lacking "body" and that subtle specific cherry acidity. Adding just "sour" flavor didn't work out well because it destroyed all other components. In the end, we added "one drop" of one citrus flavor wich rounded up cherry taste giving it a bit of acidity making it a bit unique. That unique cherry taste is this SHAKE Cherry.

Cherry strudel can be found under Journey black Locket Love name given by one of the main testers and person who gave the idea for the mix - Mr. H. Jukica.

After one year finished flavor went under detailed test by random community members and it received very high scores.


Advice
To preserve flavors, keep e-liquids and flavor concentrates protected from light, in a dry place, and at room temperature (around 20°C).
Steeping (e liquid maturation)
Add VPG base and nic shots (if you wish), shake well - this product doesn't need steeping - its SHAKE and vape! 
Mixing tips
Longfill
Longfill is 12ml (24ml) of flavour concentrate in 120 ml Gorilla bottle which means you should add of nic base to the bottle.
Here are instructions on how to get desired nic strength:
3mg (3,3) - 2x 20mg nic shot + VG Base to the top
6mg (5,8) - 3x 20mg nic shot + 1x 10mlg nic shot + VG Base to the top
9mg (9,1) - 1x 10ml 10mg + 5x 10ml 20mg + VG Base to the top
11mg (11.1) - 7x 20mg nic shot + VG Base to the top
15mg - 9x 20mg nic shot + VG Base to the top
To purchase 0mg PG/VG e-liquid base click on link.
Reviews
(0)
PRODUCTS SAME CATEGORY
Other products from same category