Prva liga tečnosti!!! Svka čast ekipi koja radi, sve pohvale!! :))))
Pro 20, 2019
Verified Purchase
Kol 21, 2019
Verified Purchase
Najbolje tekućine i jedine koje parim. Spirit of the woods moja numero uno.
Kol 19, 2019
Verified Purchase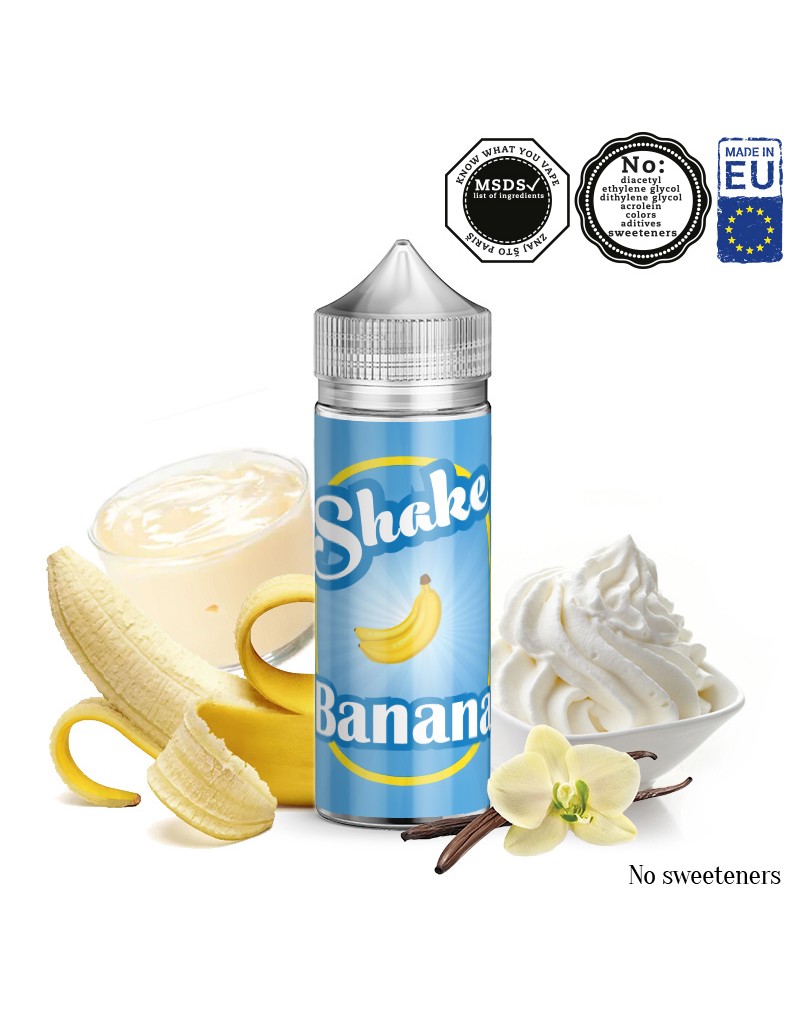 Scroll mouse to zoom in or zoom out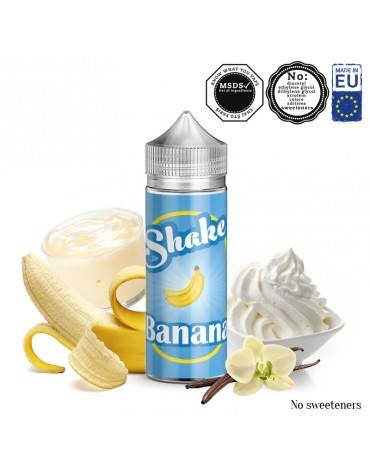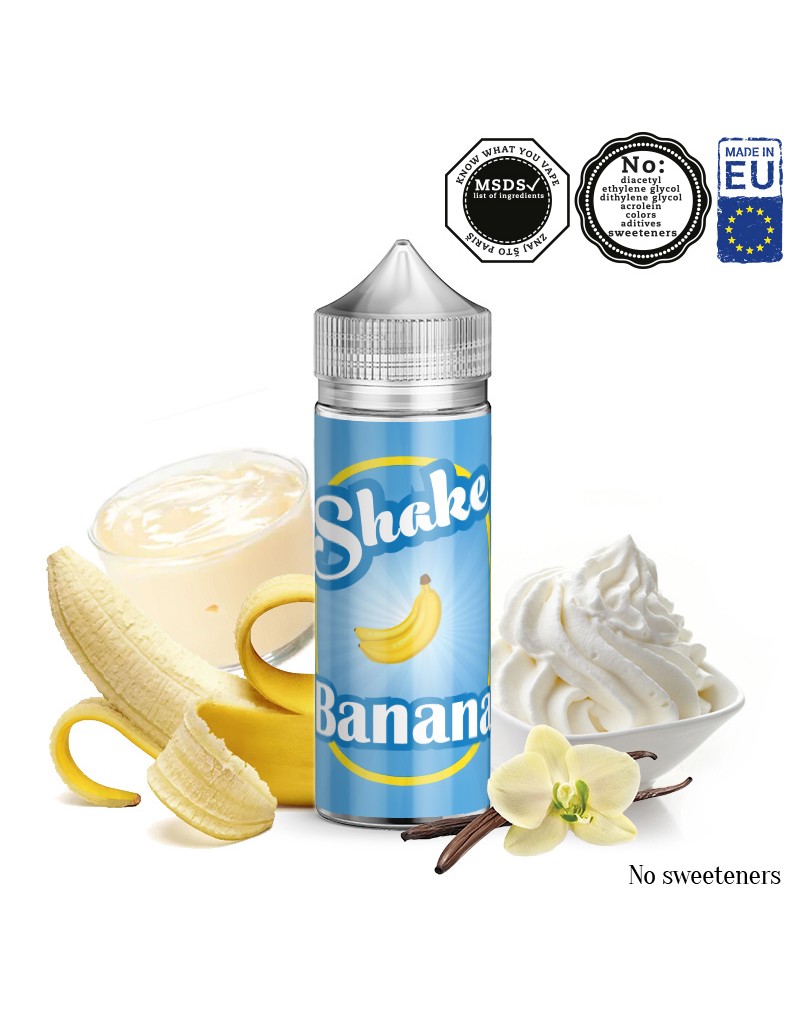 SHAKE Banana 24ml u 120 longfill
We had many requests to create a creamy banana mix, but not candy banana but real banana flavour. After a few failed tries we realised we already have perfect banana mix Viktor created a few years ago while we were in our "underground" and unofficial phase. Since that recipe is well known and very well accepted and loved by vapers we decided to release it under SHAKE line.
Flavour is very creamy banana almost like custard or pudding taste.

This product can be also yours for free with orders over 60€ (if you select it from offered free products!).
Beratung
Add VPG base and nic shots (if you wish), shake well - this product doesn't need steeping - its SHAKE and vape! 
Mixing tips
Lagern Sie die Produkte an einem dunklen und kalten Ort (um 20°C).
Vor Gebrauch gut schütteln.
Longfill
Longfill ist 12 ml (24) Aromakonzentrat und 120 ml Gorilla flasche, Nikotinbasis sollten in die Flasche gegeben werden.
Hier finden Sie Anweisungen, wie Sie die gewünschte Stärke erreichen:
3mg (3,3) - 2x 20mg nic shot + VG Base to the top
6mg (5,8) - 3x 20mg nic shot + 1x 10mlg nic shot + VG Base to the top
9mg (9,1) - 1x 10ml 10mg + 5x 10ml 20mg + VG Base to the top
11mg (11.1) - 7x 20mg nic shot + VG Base to the top
15mg - 9x 20mg nic shot + VG Base to the top
Um 0 mg VPG Base zu kaufen, klicken Sie auf den Link.
Reviews
(0)
PRODUCTS SAME CATEGORY
Other products from same category