Prva liga tečnosti!!! Svka čast ekipi koja radi, sve pohvale!! :))))
Pro 20, 2019
Verified Purchase
Kol 21, 2019
Verified Purchase
Najbolje tekućine i jedine koje parim. Spirit of the woods moja numero uno.
Kol 19, 2019
Verified Purchase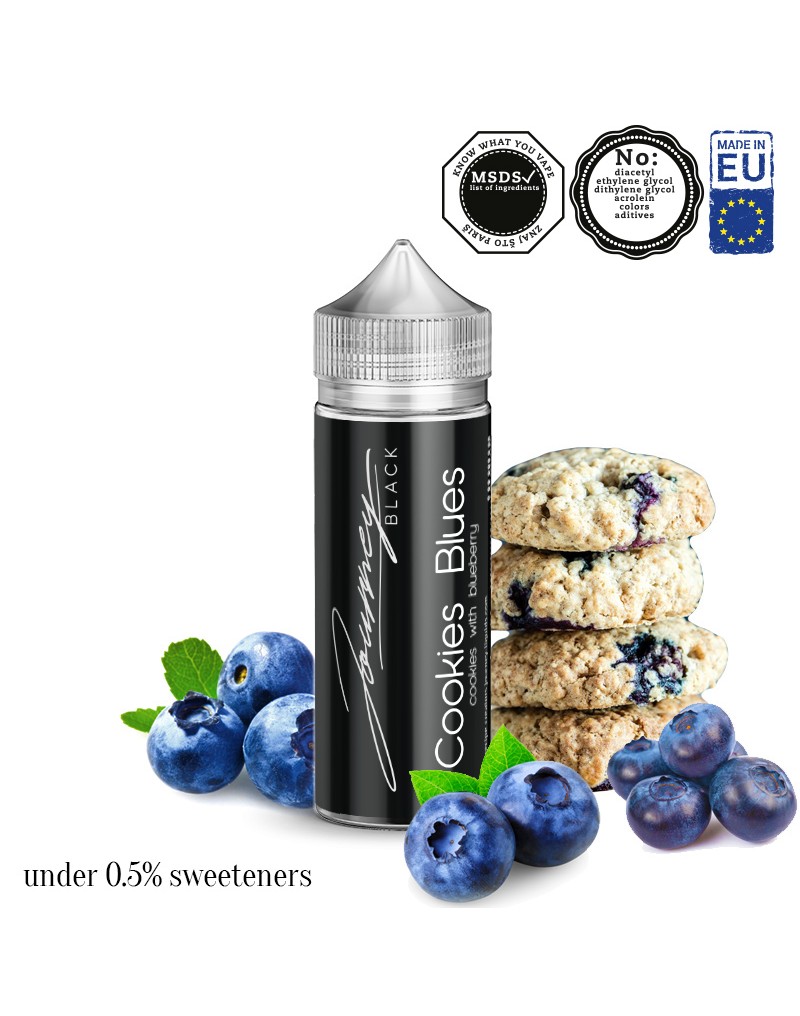 Scroll mouse to zoom in or zoom out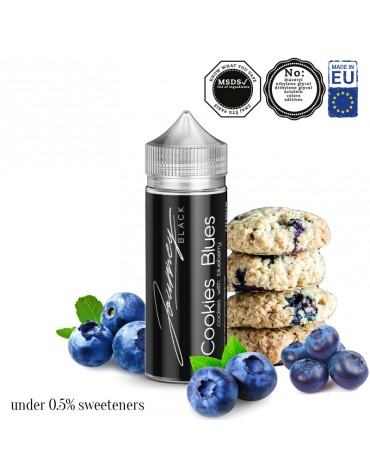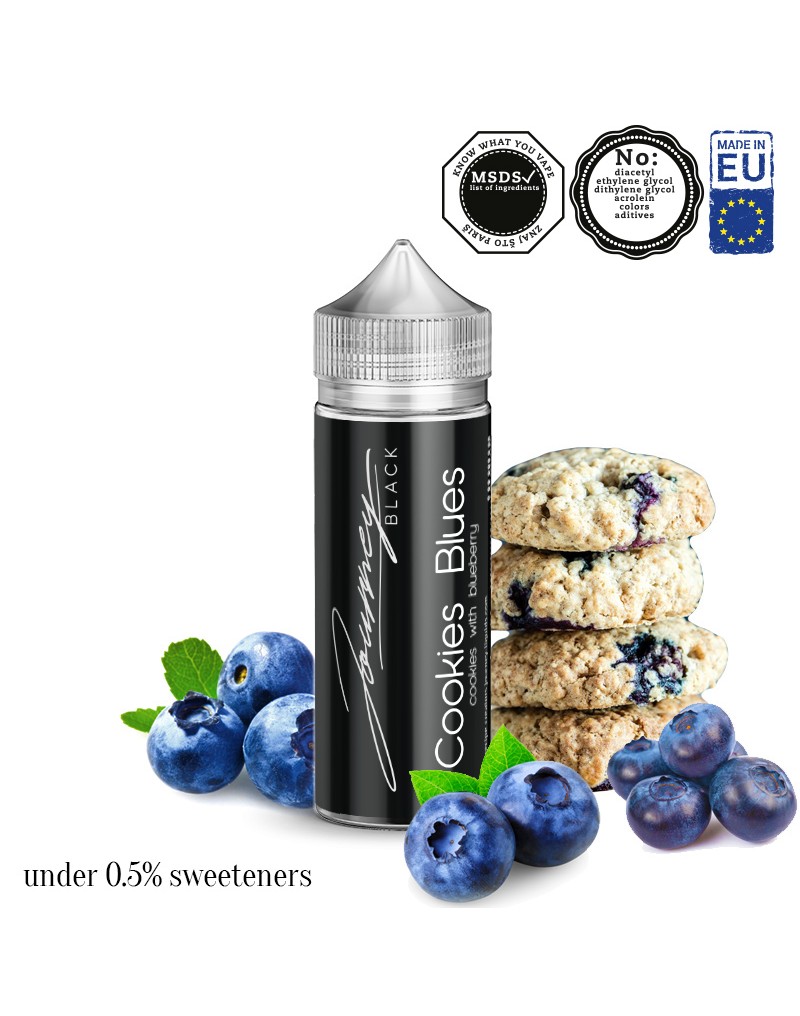 Cookie's Blues is a cookie with blueberry jam flavored vape liquid. The challenge here was to get the tasteful blueberry jam right and not let it be overpowered by cookie flavors.
Advice
To preserve flavors, keep e-liquids and flavor concentrates protected from light, in a dry place, and at room temperature (around 20°C).
Steeping (e liquid maturation)
Add VPG base and nic shots (if you wish), shake well and let it steep for at least 30 days. Once a week you can open a bottle so that fresh air enters it. Keep it in dark at room temperature. If you are impatient to try it out :) you can try few drops on dripper every now and then (once a week).
Mixing tips
Longfill
Longfill is 12ml (24ml) of flavor concentrate in 120 ml Gorilla bottle which means you should add nic base to the bottle.
Here are instructions on how to get desired nic strength:
3mg (3,3) - 2x 20mg nic shot + VG Base to the top
6mg (5,8) - 3x 20mg nic shot + 1x 10mlg nic shot + VG Base to the top
9mg (9,1) - 1x 10ml 10mg + 5x 10ml 20mg + VG Base to the top
11mg (11.1) - 7x 20mg nic shot + VG Base to the top
15mg - 9x 20mg nic shot + VG Base to the top
To purchase 0mg PG/VG e-liquid base click on link.
Reviews
(2)
Fresh Blueberry Cookie
Total Rating:





I've sort of made my peace with the fact that blueberries taste nothing like blueberries in eliquids so I didn't expect much from this juice. I was pleasantly surprised when it turned out that this juice tastes exactly as described - fresh blueberry cookie straight out of the oven. It is definitely my no1 blueberry juice and I enjoy it both freshly mixed as well as well-steeped.
Blueberry jam mmmmmm
Total Rating:





This has to be my second go to flavor after Berliner. For the first 15 days Blueberry jam and dried Blueberries are dominant, after about 15 days I start to taste cookie and after 30 days it's balanced perfectly.
PRODUCTS SAME CATEGORY
Other products from same category