Prva liga tečnosti!!! Svka čast ekipi koja radi, sve pohvale!! :))))
Pro 20, 2019
Verified Purchase
Kol 21, 2019
Verified Purchase
Najbolje tekućine i jedine koje parim. Spirit of the woods moja numero uno.
Kol 19, 2019
Verified Purchase
Scroll mouse to zoom in or zoom out
AROMAMIZER LITE RTA 23MM 3.5ML STEAM CRAVE
The Steam Crave Aromamizer Lite RTA with 23mm diameter and 3.5ml e-juice capacity (a 4.5ml extra glass tube included) is a great Single Coil RTA designed for flavor chasing lovers. With the easy single coil build deck and precise adjustable bottom airflow, the Aromamizer Lite RTA 23mm brings excellent restrictive DL & MTL vaping experience for vapers. Just get it and enjoy an amazing vaping.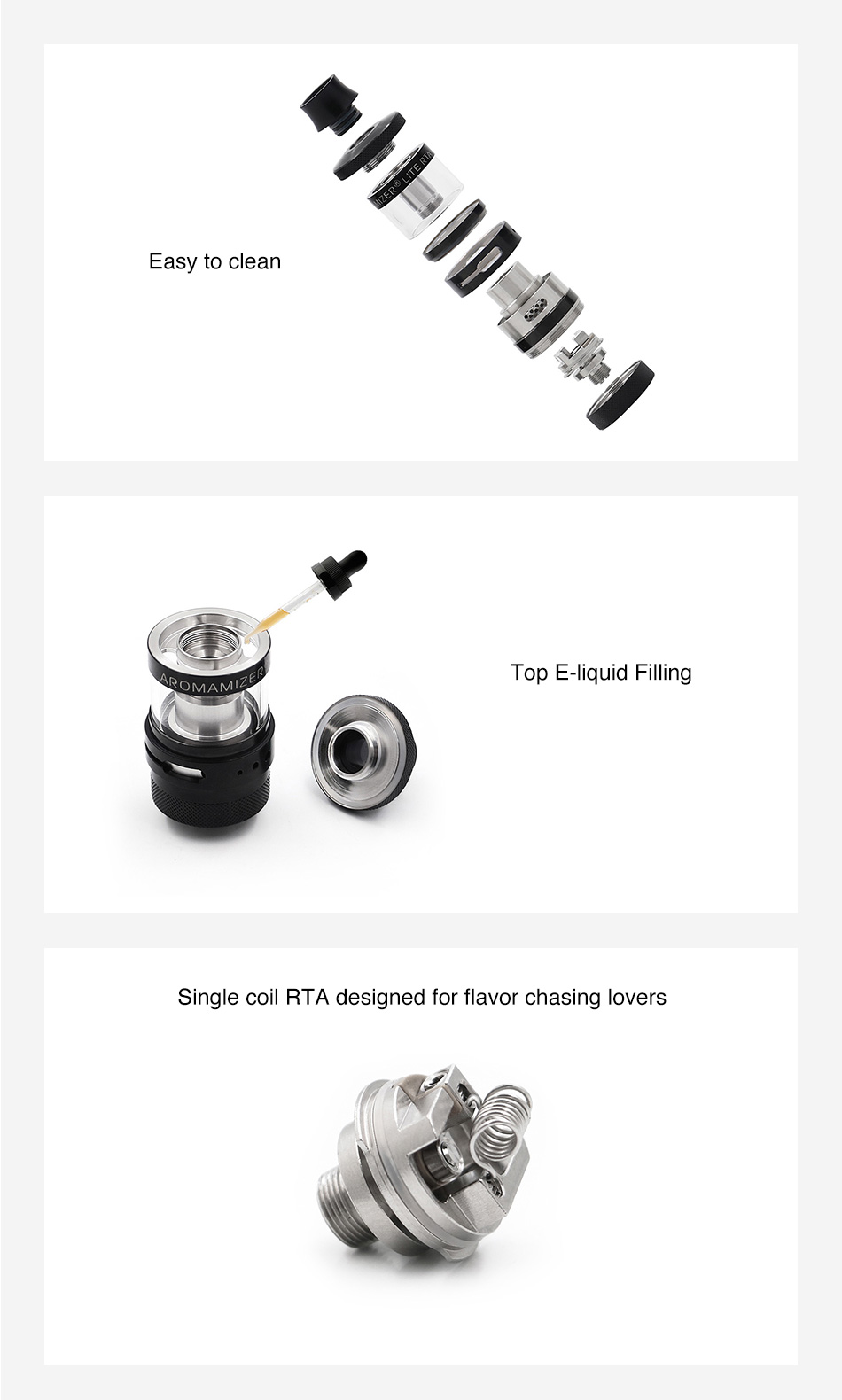 Features:
Dimensions: 23mm x 48mm
Compact and small RTA
Capacity: 3.5ml (a 4.5ml extra glass tube included)
Single Coil build deck
Designed for flavor chasing lovers
Precise adjustable bottom airflow
Excellent restrictive DL & MTL vaping

Content:
1x Aromamizer Lite RTA whole unit (with DL drip tip)
1x Spare 3.5ml glass
1x Spare 4.5ml bubble glass
1x Spare o-rings and grub screws
1x Allen key
1x MTL drip tip
1x User manual
1 x Steamcrave sticker
Reviews
(0)
PRODUCTS SAME CATEGORY
Other products from same category