Prva liga tečnosti!!! Svka čast ekipi koja radi, sve pohvale!! :))))
Pro 20, 2019
Bestätigter Kauf
Kol 21, 2019
Bestätigter Kauf
Najbolje tekućine i jedine koje parim. Spirit of the woods moja numero uno.
Kol 19, 2019
Bestätigter Kauf
Scroll mouse to zoom in or zoom out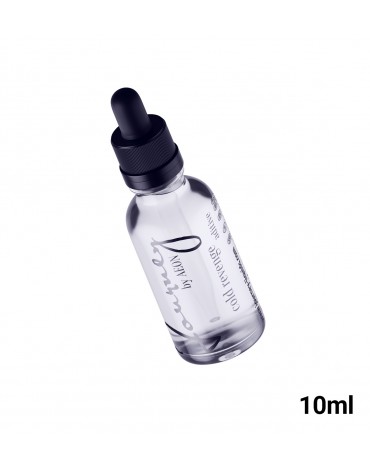 Auf der Suche nach Zusätzen, die bewirken, dass sich Flüssigkeiten kalt anfühlen, haben wir uns selbst gemacht. Wieder war unser Geschäftspartner so freundlich, uns genügend Proben von Zusatzstoffen zur Verfügung zu stellen, von denen wir eine mit den besten Eigenschaften auswählen konnten. Dies ist kein auf dem Markt erhältliches Koolada, Menthol oder ähnliches Produkt. Wir hatten einige Benutzer, die Koolada nicht mögen, weil sie bitter schmecken (sie könnten es schmecken) oder weil sie allergisch auf den direkten Kontakt mit Lippen und Zunge reagieren. Aus diesem Grund fanden wir diese Komponente sehr bekannt und erforschten, dass sie 100% sicher zu verwenden ist. Dieses Produkt wird in einer 10-ml-Flasche mit Pipette geliefert. Verwenden Sie zum Abkühlen 1 bis 5 Tropfen pro 10 ml e Flüssigkeit.
Bewertungen
(0)
PRODUKTE GLEICHE KATEGORIE
Andere Produkte aus der gleichen Kategorie